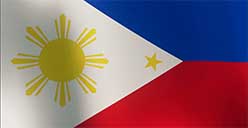 The Hong Kong-based Landing International Development Ltd has been given approval to build a $1.5 billion integrated casino project in Philippines' capital Manila.
An official of the Philippines' gaming regulator revealed this to Reuters last Thursday.
The licence makes Landing's project the fifth casino project in the Philippines, which is gradually becoming a mini Las Vegas and one of Asia's fastest-growing gambling markets. This development also shows the huge prospects of the industry in the country.
According to President of the Philippines Amusement and Gaming Corp, Alfredo Lim, Landing International Development Ltd was issued a provisional licence for a theme park with a casino component in the south of Manila.
The integrated casino-resort to be located in Entertainment City in Manila would cost Landing International around $1.5 billion, to be funded by debt financing and the internal resources of the company, as disclosed by Landing to the Hong Kong stock exchange.
The Entertainment City has been set up to rival gaming hubs in Singapore and Macau.
The Entertainment City currently hosts companies like the local company Bloomberry Resorts Corp, Philippines' affiliates of Japan's Universal Entertainment Corp and Melco Crown Entertainment Ltd.
The Landing's project will commence in August this year and is expected to complete by 2022.
Concerned about oversupply, Philippines president Rodrigo Duterte last February asked the gaming regulator to hold on the processing of new applications for licenses.
The growth in the Philippine gaming sector was influenced by the mass market and Chinese high rollers attracted by the warm relationship between Beijing and Manila.