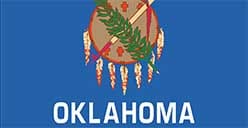 The annual convention and trade show of the Oklahoma Indian Gaming Association (OIGA), taking place this week, would prominently feature discussions on the future of gaming in the state as the legislature has given gaming the green light.
The last legislative session of Oklahoma passed a law allowing gambling in the state and with this craps and roulette are expected to be allowed to be played by October.
The chairperson of the OIGA David Qualls said the decision was a no-brainer and would generate revenue for the US state.
"[It] creates more commerce but, more importantly, it creates more tourism for the state," he said.
"Those players who generally like that form of gaming have not been coming to Oklahoma because we don't do that."
Gambling may now be allowed in Oklahoma as half of the tribes in the state changed their stance on games with it now awaiting on approval from the Department of Interior in Washington D.C.
"A lot of the tribes that have decided to pursue that, yes, they already have the equipment bought," A member of the Chickasaw Nation Matthew Morgan said.
"They already started training their employees on how the game runs. It's very complex; lots of rules that go into that."
The US Supreme Court, in a recent ruling repealed the ban on sports betting, thus allowing each state with the exception of Nevada to offer bets. In the case of Oklahoma, a state law would be required for sports betting to commence.
"I think it is something that we will be interested in," he said.
"It just really turns on how the state would allow that to come forward. Those games have a very small margin. And, it's very important what the tax rate looks like, what the regulatory structure looks like."
Tribal officials believe the addition of roulette and dice games will rake in $20 million in revenue to Oklahoma.