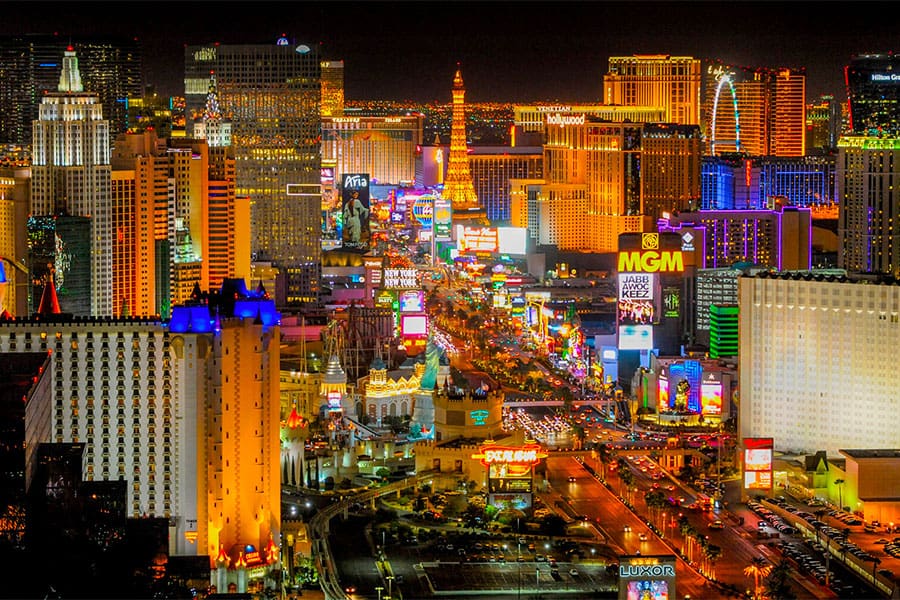 The Las Vegas Strip and downtown Las Vegas have been hit by flash flooding due to heavy rain. Several casinos on the Strip have reported significant damages that may result in closures for extensive repairs.
Several videos posted on social media have shown residents walking in shin-high water and getting beaten by heavy rain along Las Vegas Boulevard. One of these videos showed what appeared to be water gushing through a screen at Circa Resort & Casino with water pooling on the carpeted gaming floor below.
Another video showed water coming through leaks at Caesars Palace, although one of its spokespersons called it a "minor damage". Other affected casinos were Linq Hotel, with a heavily damaged parking garage, and Planet Hollywood, where patrons were seen recording a huge leak in the ceiling that had water pouring into the casino.
READ: Best US casino sites in 2022
Early on Friday, July 29, flood and thunderstorm warnings were issued for Las Vegas Valley by the City of Las Vegas. Heavy rains and strong storms were expected to continue throughout the weekend, subsiding by Monday.
The state of Nevada continues to report significant revenue from its gaming industry, which is mostly located on the Strip. In June, it reported $1.27 billion in gross gaming revenue, making it the 16th time it had recorded over a billion dollars in monthly gaming revenue. Baccarat had a revenue increase of up to 237% year-on-year, while cards grew by 83%, Texas hold'em by 22% and slot machines by 22%.
It remains to be seen if the damage caused by the heavy rains will affect these numbers in revenue and also necessitate a closure of the casinos.