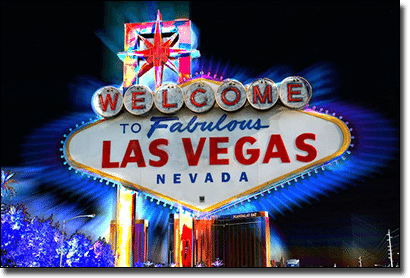 The deal between the Las Vegas Convention and Visitors Authority (LVCVA) and Chilean billionaire investor Claudio Fischer has fallen after it failed to close on December 15 as agreed upon. The deal entailed the sale of 10 acres of land owned by the LVCVA on the Las Vegas strip to Fischer for a sum of $120 million but at the last minute Fischer pulled out due to financial reasons.
The portion of land that was to be sold was purchased by the LVCVA in February 2015 and housed the now defunct Riviera Hotel and was 26 acres in total. The LVCVA bought the property for $182.5 million as part of its expansion of the West Hall of the Las Vegas Convention Centre. The project only used 16 acres leaving the tourism agency with 10 acres located on Las Vegas Boulevard and Elvis Presley Boulevard, which was later used as an extra parking space for the convention center.
Meanwhile billionaire investor and casino mogul Fischer had been shopping around to enter the casino industry in America. The former airline pilot turned airline owner is the co-founder of Sun Dreams, the biggest casino resort operation in Latin America having 19 properties in Chile, Panama, Peru, Colombia and Argentina. For a long time, Fischer had dreams of opening a casino resort in Las Vegas after his father brought him there when he was four. And so seeing the LVCVA land for sale was the right opportunity for him.
According to reports, the billionaire planned on building a 50-story, 2000-room hotel with 2,000 slot machines. Negotiations for the property began in 2020 but after the pandemic broke out, all talks were put on hold. Later in 2021, negotiations resumed and in October 2021, the duo reached a selling price for the property. For LVCVA, the income from the deal would have been used to finance the renovation of four convention center exhibit halls over a two-year period. However, the deal did not eventually pencil out due to the economic crisis in the US caused by high inflation and the consistent hike in interest rates by the Federal Reserve.
In an email statement, LVCVA President and CEO Steve Hill said: "The land sale to developer Claudio Fischer did not close on Dec. 15. As a result, the LVCVA terminated the agreement, received the $7 million nonrefundable deposit, and relisted the property."
Though the deal did not work, this will not affect the agency. According to a spokeswoman of the LVCVA, the 2-year renovation project of the Las Vegas Convention Centre's North, Central and South halls, due to start at the end of March, will still go ahead as scheduled.