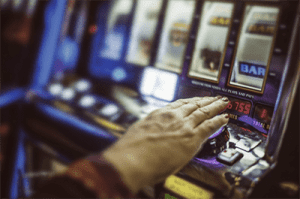 NSW Racing Minister, Paul Toole, has criticised the Greens for requesting gambling data transparency.
The Greens have reportedly called for the monthly publication of losses on poker machines in NSW pubs and clubs, after new data revealed $5.4 billion was lost on the machines at registered clubs last financial year.
While the total state-wide spending was up from $73 billion to $80 billion, the amount lost on pokies was down from $8 billion during 2015-16.
It's been revealed Fairfield saw the biggest loss, with $681,219,755 spent on electronic gaming machines (EGMs) last financial year – but this was based on the 90 per cent return to player average despite the minimum required set at 87 per cent.
But Mr Toole has slammed the Greens for their anti-pubs and clubs' agenda.
"They're really just inner-city snobs who look down their nose at everyone else," he said.
"I'm interested in real help for people who have a problem with gambling, not joining the Greens in their crusade to shut down local pubs and clubs."
The Greens have long targeted pubs and clubs in the state, not just for EGMs but for liquor licenses and violence in the venues.
Behind the transparency push is Greens MLC Justin Field who purchased the annual data from Liquor and Gaming NSW.
"Even purchased data aggregates poker machine losses so people can't identify which venues are having the greatest impact on local communities or businesses," Mr Field said in a statement on Wednesday.
He has also announced this will be part of his "People before Pokies" campaign, and is prepared to draw up legislation which would make monthly publications of pokies losses a requisite in NSW.
While the annual amount spent on pokies games per local government area is published along with the number of machines, the turnover for each venue isn't.
A Liquor and Gaming NSW spokesperson said this was "due to legal advice".
The data collection has been compared to Victoria's, where gambling statistics for the pubs and clubs are published twice a year.
Mr Field challenged Mr Toole warning the Greens will continue to purchase the data and release it to the public if he doesn't "do the right thing".
"The Greens are calling on NSW Racing Minister Paul Toole to end the secrecy and publish venue-by-venue data online for free on a monthly basis so the community can readily understand the true impact of this industry," Mr Field said.
"He should stand up for families and communities rather than with the vested interests of big gambling who want their damage kept secret."
Pokies, slots, fruities – whatever you call them, you can play online for real money bets at BetOnline Casino.