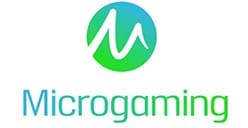 For the fifth year running, Microgaming has given away £30,000 to four charities to aid their humanitarian services around the world.
Through PlayItForward, Microgaming's CSR initiative, this year's Gift of Giving campaign was awarded to:
Women's Refuge – Isle of Man
Teenage Cancer Trust – UK and Europe
Save the Rhino International – Africa
Medecins Sans Frontieres (MSF) – Rest of the World
Each of these four charities were awarded £7,500 each. Several of them are winning it again for the second or third time. Over the five years Microgaming's Gift of Giving initiative has been running, the giant gambling operator has given out £150,000 in total.
Microgaming's PlayItForward is about giving something back to the community in an attempt to break down some of the negative connotations attached to online gambling. It focuses on health, charity, sport and education, all important areas in modern society.
Each of these charities is full of appreciation to Microgaming after receiving the donations:
1. Women's Refuge
Registered in Manx, Isle of Man, as a charity organization, Women's Refuge has catered for vulnerable people for over 20 years. Their humanitarian services are targeted at children and women who have no accomodation, and who are victims of domestic violence. Volunteers work to provide temporary shelter to this class of people for free.
"A big thank you to Microgaming for including Women's Refuge in the Gift of Giving campaign for 2017 and to their customers and partners for voting for our charity," said Thelma Lomax of Women's Refuge Isle of Man.
2. Teenage Cancer Trust
This organization helps teenage cancer patients and their families deal with cancer diagnoses in the UK. The charity targets cancer teens aged 13 and 24 to enable them live better and healthier lives without a thought for their health conditions.
"We were absolutely thrilled to hear that we had been chosen again as one of the beneficiaries of Microgaming's Gift of Giving campaign," says Vanessa Simmons, Head of West and Wales for Teenage Cancer Trust.
3. Save the Rhino International
Save the Rhino International is winning this monetary award for the third year in a row. The charity is set up to protect all species of rhinos in Africa and Asia because of their endangered statuses.
"Thank you to everyone who voted Save the Rhino International and to Microgaming for donating £7,500 to help us protect rhinos across Africa and Asia," said Josephine Gibson, Partnership Development Manager at Save the Rhino International.
4. Medecins Sans Frontieres (MSF)
Medecins Sans Frontieres (MSF), also known as Doctors Without Borders, has been in the business of saving lives since 1971. The charity sends doctors to conflict zones and regions plagued by epidemics and natural disasters. This is the third time the organization has been awarded donations from Microgaming.
"Your continued support will go such a long way to help our teams around the world save lives," said Rosalyn Smith, Major Gifts Administrator at MSF UK.
"From measles vaccination campaigns in the Democratic Republic of Congo, to complex surgery in Syria, a gift of this magnitude will allow us to respond immediately to crises around the world, whilst maintaining our vital impartiality and independence."
Read about the latest online casino bonuses for the month of March