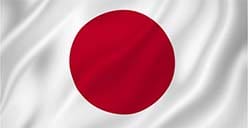 Excitement in Japan over potential new casinos is building, with a prominent politician urging haste during the decision making process.
The Japanese government has finally signed off on gambling after the approval of the Integrated Resort Implementation Act, but is yet to issue licences to operators.
This has prompted the governor of Osaka, Ichiro Matsui, to call on the central government to hasten the procedure for the first round of casino resorts and allow communities selected for the resorts to be designated as "planned certification areas."
According to a report by Asia Gaming Brief, the governor says the new zoning laws would be a giant leap for all municipalities bidding to become one of the three designated resort areas. He said the swift zoning changes would quicken the selection process and give the government the opportunity to pick a preferable operator.
Osaka is competing for one of the three licences for the casinos. It has selected Yumeshima Island for the integrated resort and planned to complete the project by 2024 if given the licence.
Mr Matsui revealed that Osaka was working towards selecting an operating partner by the end of the year.
The chairperson and CEO of MGM James Murren, has always expressed his desire to build a resort in Osaka, saying that "Osaka is the top" and that it is "the perfect place for an integrated resort."
Osaka has been selected to host the World Expo 2025 on Yumeshima and the construction of an integrated resort in the area would be a huge boost.
More casino gambling news