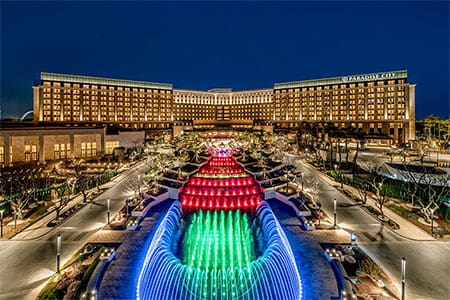 Paradise Co., which operates South Korea's Paradise City casino in partnership with Sega Sammy, is eyeing a licence for an integrated resort (IR) in Japan.
According to a report by Inside Asian Gaming, the company's president and chief executive, Park Pyung-yong, is considering a bid for one of the three IR licenses to be issued by the Japanese government next year.
ALSO READ: TOMAKOMAI IN BOX SEAT FOR HOKKAIDO CASINO
Answering to whether Paradise was considering another joint-venture with Sega Sammy, he said, "Yes. It's not a commitment, but it's some kind of sentiment. But it's not confirmed."
However, Park noted that the possible partnership is not born out of fear of losing its Japanese casino customers to companies that acquire the IR licences.
"Some people think Japanese high rollers may not come to Korea, but Japanese high rollers may be very cautious about their playing," he said.
"I think Japanese high rollers won't go to their local casino. Our VIP clients in Japan will still come to Korea."
In October 2018, Sega Sammy announced its intention to participate in the integrated resort market and revealed that it was seeking the necessary expertise to undertake such a venture.
In 2012, the firm acquired the Phoenix Seagaia Resort and has jointly operated Paradise City since April 2017.
Hajime Satomi, Chairman and CEO of Sega Sammy, said he is determined for "the Group to hold the majority of projects" during the issuance of licenses.
In July 2018, the Japanese Diet approved the IR legislation for implementation; however, the citizens are divided on it.
The approval affected the public approval ratings of Prime Minister Shinzo Abe, which fell by double digits after he voiced his support for the IR law.
Paradise posted revenue of $570 million for 2018, which is a 15.8 per cent year-on-year increase.