Guts is offering player the chance to win a holiday cruise, as well as cash and free spins, by playing your favourite live dealer blackjack titles.
Promotions rarely include the chance to win big by playing live dealer games and since it involves blackjack too, we are incredibly excited to share this one with you.
Up until Sunday, July 12, players are given not only the chance to win an abundance of free spins on Spinata Grande, but the chance to win a $5000 cruise voucher by playing some of the best live dealer blackjack titles at Guts.com.
Players can do so by landing a certain combination of cards during gameplay. By landing two Kings (KK) or two Queens (QQ) in a hand on any available live dealer title at Guts, players will receive free spins corresponding with the amount of times they land the combinations including;
25 free spins for landing one of the combinations one to five times
50 free spins for landing one of the combinations six to 10 times
100 free spins for landing one of the combinations more than 10 times
Additionally, the top two players who win 21 will win a $5000 and a $1000 cruise voucher, respectively. The third winner will receive $500 cash, the fourth will win $250 cash, and the fifth to 10th winners will win $50, while the 11th to the 50th will win $25.
With so many chances to win you are bound to receive free spins, cash, or a cruise voucher, if you are really lucky (or strategic).
Guts live dealer blackjack games
Guts utilises Evolution Gaming as their software provider for their live dealer titles. However, they title their games Blackjack A, Blackjack B, and so on right up to Blackjack H, and then title their VIP series Blackjack VIP A, Blackjack VIP B, and so on right up to Blackjack VIP G.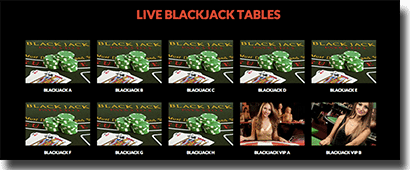 This can be a bit confusing in terms of what each live dealer blackjack game offers but you can click on the title and enter the table without actually making a bet -but you do need to be logged in.
Evolution Gaming has incorporated the 'Bet Behind' function on some tables too, so if the table is full you can still join in and bet on another player's hand. However, it's important to note if you do opt for this wager, it does not count towards the above promotion, as you need to land 21 or the aforementioned hand combinations yourself. Since there are so many tables available, it shouldn't be a problem finding a seat.
There are also other side bets and multi-hand blackjack live dealer options available, so take your time to explore each table.
About Spinata Grande pokies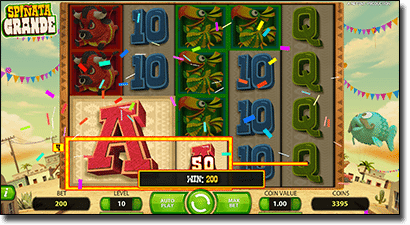 The Spinata Grande slot by Net Entertainment is a Spanish-themed pokie featuring 40 paylines over 5 reels. The 3D graphics and the unique Colossal symbol is what truly sets this slot apart and is why you should not only be aiming for the cruise voucher, but for the free spins too.
The Colossal symbol comes in two sizes which takes over other symbols on the reels. These include 2×2 Colossal symbols and 3×3 Colossal symbols, which overlay the symbols that have appeared in order to create winning combinations. This type of feature hasn't actually been seen prior to this on any pokies and therefore makes this one quite unique.
The Colossal symbol also turns into the Colossal bonus symbol during the feature, which sees the 3×3 Colossal symbol turning into a mini slot on top of the reels. Here you can win free spins and more.
The free spins players can win by playing blackjack live dealer titles at Guts are credited to your account the following day of landing the winning combination/s and these winnings are not subjected to wagering requirements.