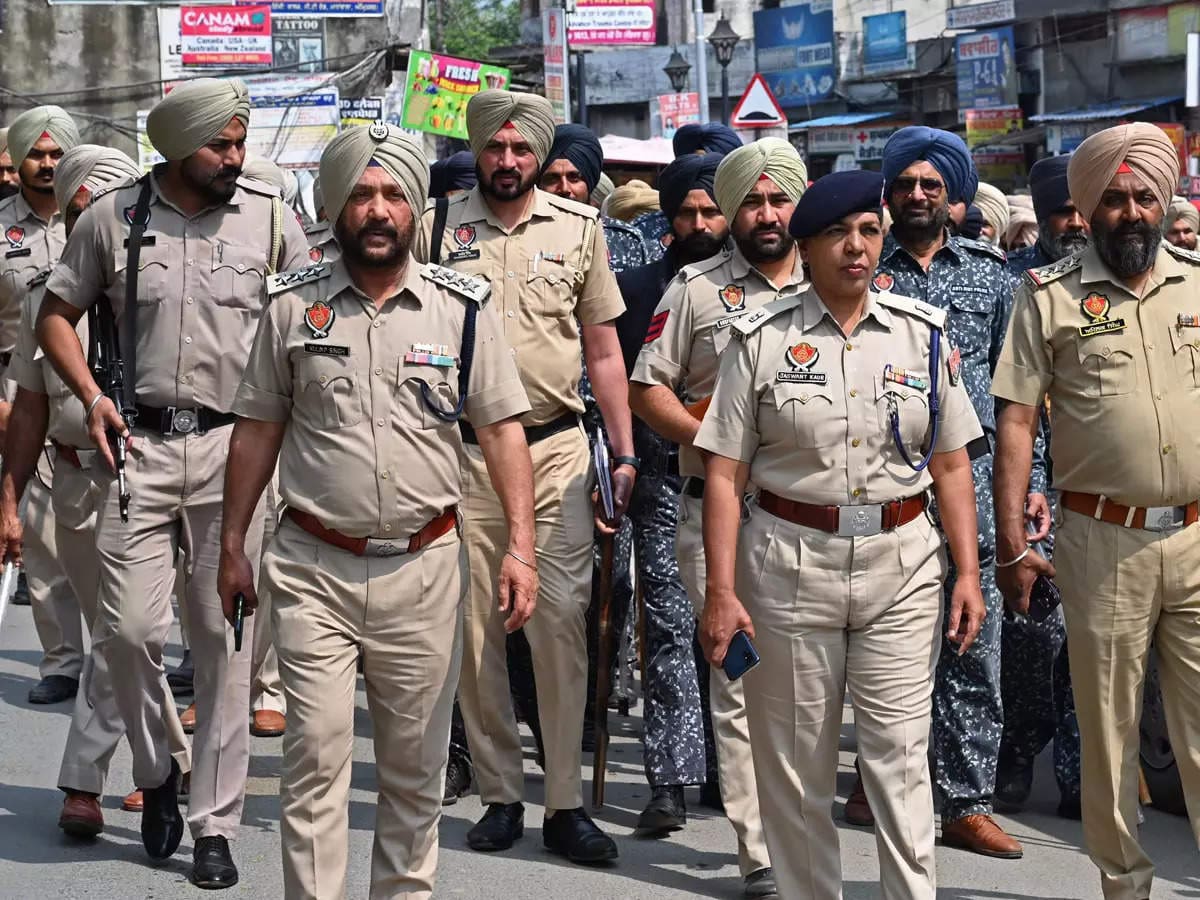 On Saturday, the Punjab Police launched a state-wide crackdown against illegal gambling and lottery practices in India, recovering thousands of rupees in the process.
The large-scale operation was initiated to weed out people still involved in illegal and unregulated casinos and gambling practices and ensure that Punjab was a safe and secure place for vulnerable groups.
It was conducted under the directions of the Director General of Police (DGP) Punjab, Gaurav Yadav, and the vision of Chief Minister Bhagwant Mann.
According to Arpit Shukla, the state's Special DGP Law, and Order, the operation was carried out in a synchronized manner across the state. Between the hours of 10 am to 3 pm, all Punjab CPs/SSPs were instructed to inform SHOs/additional SHOs in all police stations to begin the raid.
The officials were specifically asked to check on individuals who had violated the Indian Gambling Act on more than one occasion. They were also instructed to check on people that had been registered in the last five years.
"All the commissioners and SSPs were asked to depute SHOs and additional SHOs to raid and check people against whom more than two cases were registered under the Public Gambling Act in the last five years," Shukla said.
In total, 1,500 officers in 285 Police teams were sent out for the operation. The day-long raid went on in all 28 police districts in Punjab. Over 500 locations with ties to illegal lotteries and gamblers were raided on Saturday, and around 110 people involved in illegal lotteries were checked. The teams also investigated 434 individuals who were involved in Darra-satta.
Shukla revealed that the Police squads had registered 40 first information reports (FIRS) during the drive. They were also able to confiscate Rs46,610 from the apprehended gamblers.
The Special DGP further explained that the raid was carried out to keep illegal lottery and gambling operators under control. It also helps in instilling the fear of being caught and penalized into anti-social entities and bolsters security among the Punjab residents.
Shukla added that large-scale illegal lottery and gambling raids of this nature would continue in the future.