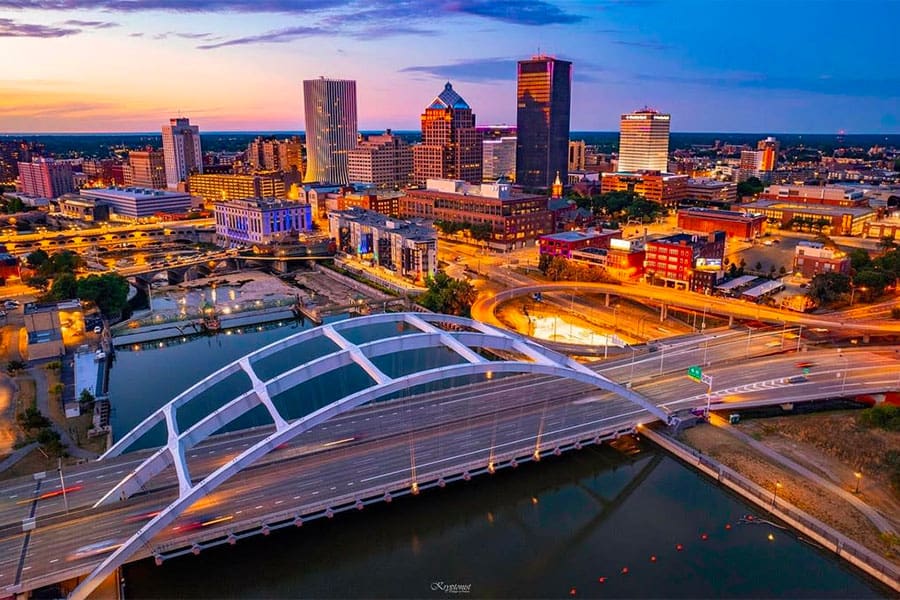 As part of a new gaming compact for the Western New York tribe, the Seneca Nation of Indians and the state government are negotiating for a casino in downtown Rochester. 
Seneca Nation has three casinos in the Buffalo area but views Rochester and Monroe County as an opportunity for expansion. If a new agreement is finalised, the tribe may forge ahead with those plans.
The current gaming compact, which was signed in 2002, is set to expire at the end of the year, and Governor Kathy Hochul's office is awaiting the approval of a law before it can enter into a new 20-year compact. The bill passed the Senate but has not been approved in the Assembly amid concerns from Rochester leaders and neighbouring gambling facilities about the impact of a new casino in the city. 
---
READ: New York casino contenders ramp up license lobbying
---
However, ahead of the passage of the bill, the tribe announced last Wednesday that it had reached a preliminary agreement with Hochul's office on a new compact. Local leaders are, however, shocked by the news of private talks between the Seneca Nation and the state government for a new casino in Rochester. 
On Monday, the Rochester City Council penned a letter to Hochul asking "our Governor, along with both houses of the New York State Legislature, to halt any conversation about a downtown Rochester casino". The City Council said that "local leaders and citizens have not been consulted or even informed that this (discussion for a casino in Rochester) was under consideration".
The Rochester Mayor, Malik Evans, in a statement said, "It should be noted that neither City leadership nor members of our New York State delegation has been involved in any conversations related to this possibility. Any conversation of this magnitude that does not include local stakeholders is unacceptable."
Similarly, the Mayor of Monroe, Adam Bello, said, "It's deeply troubling that this community has now been placed in this position of debating an issue without knowing the full details of what has been negotiated."
Meanwhile, Governor Hochul has recused herself due to a potential conflict of interest, as her husband holds an executive position at Delaware North, the Buffalo-based hospitality company that owns Finger Lakes Gaming and Racetrack in nearby Farmington, Ontario County.