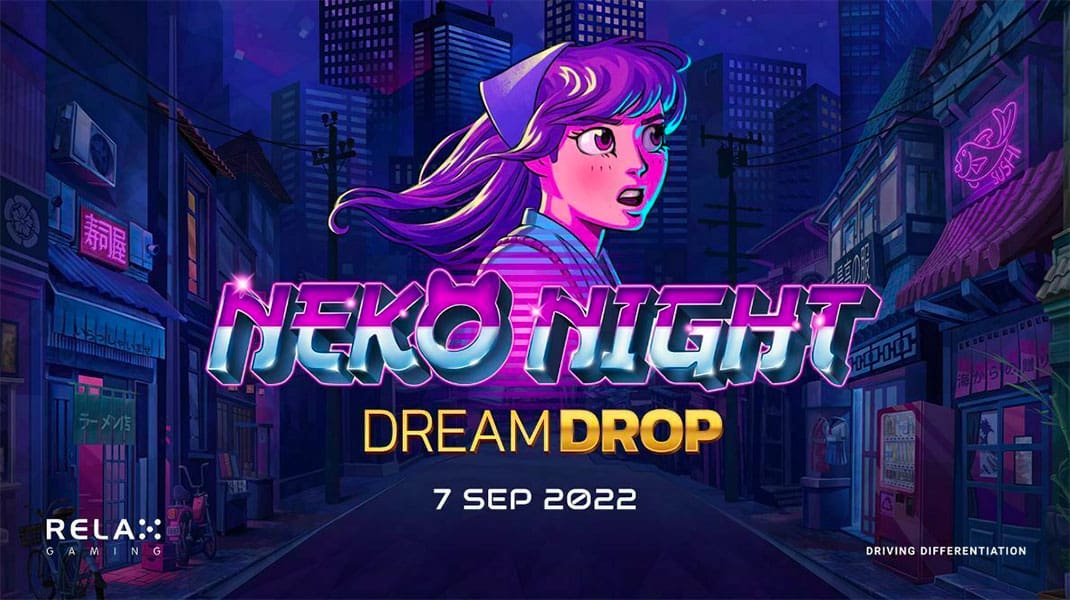 Relax Gaming's newest slot game release, Neko Night Dream Drop, combines classic themes with some innovative and rewarding features.
The CEO of Relax Gaming, Simon Hammon, welcomed the launch of the new Japanese-themed slot game and ensured that players would thoroughly enjoy the numerous exciting challenges and possible winnings the slot game brings.
"We're thrilled to unveil Neko Night Dream Drop, which combines the classic lucky cat theme we all know and love with the innovation and excitement synonymous with Relax Gaming's slots," he said.
"Our reputation as the industry's leading creator of engaging content can only be strengthened with this latest game, and we can't wait for players to see this addition to our portfolio."
READ: Relax Gaming signs distribution deal with Quantum Gaming
Relax Gaming owns a portfolio of content holding more than 4,000 original and third-party games developed and supplied to proprietors worldwide.
The new Neko slot gameplay is developed with a 5×4 grid slot and a distinctive illustration of a traditional lucky cat ('neko' in Japanese) theme with a four-row title that displays intriguing Japanese anime incited characters and presentations like origami, sushi, and other Japanese cultural references spinning along all five reels.
The Neko slot title is an exciting high volatility slot machine game that provides players with 1,024 ways to win and an exciting payout of 20,000 times the player's wager. It also has a 93.89% return to player (RTP) percentage.
In the Neko slot game, reels two, three and four all contain wild symbols. The Neko re-spin feature is switched on when a wild symbol comes up. You can upgrade more wild symbols that land on the same reel by boosting their specific multipliers by one. Each re-spin proceeds with a continuous formation of wild symbols during the feature.
Players who are fortunate enough to produce winning combinations using multiple wild symbols will have the values of those wins doubled together. During standard gameplay, the value of each multiplier for the wild symbols is displayed above reels two, three and four. After that, they are reset after each game round.
On the chance that the slot game continues to favor your winning streak, you will be granted numerous re-spins, which activate anytime wild symbols arise. Interestingly, these re-spins also offer you the chance to trigger the famous Dream Drop jackpot whenever you wish.
The Dream Drop Bonus is an exciting feature that carries players to a new screen that permits blank symbols to land as well as the Japanese Golden Koi Dream Drop symbol.
The major draw for players of the Dream Drop jackpot is its ability to deliver progressive and impressive prizes worth up to $10 million.
Additionally, as a player, you can gain all your accumulated earnings using an assortment of numerous wild icons huddled together. The Golden Koi symbols can also be compiled and used to donate towards the jackpot requirements. After all the Koi symbols are compiled, you can finally gain a jackpot.