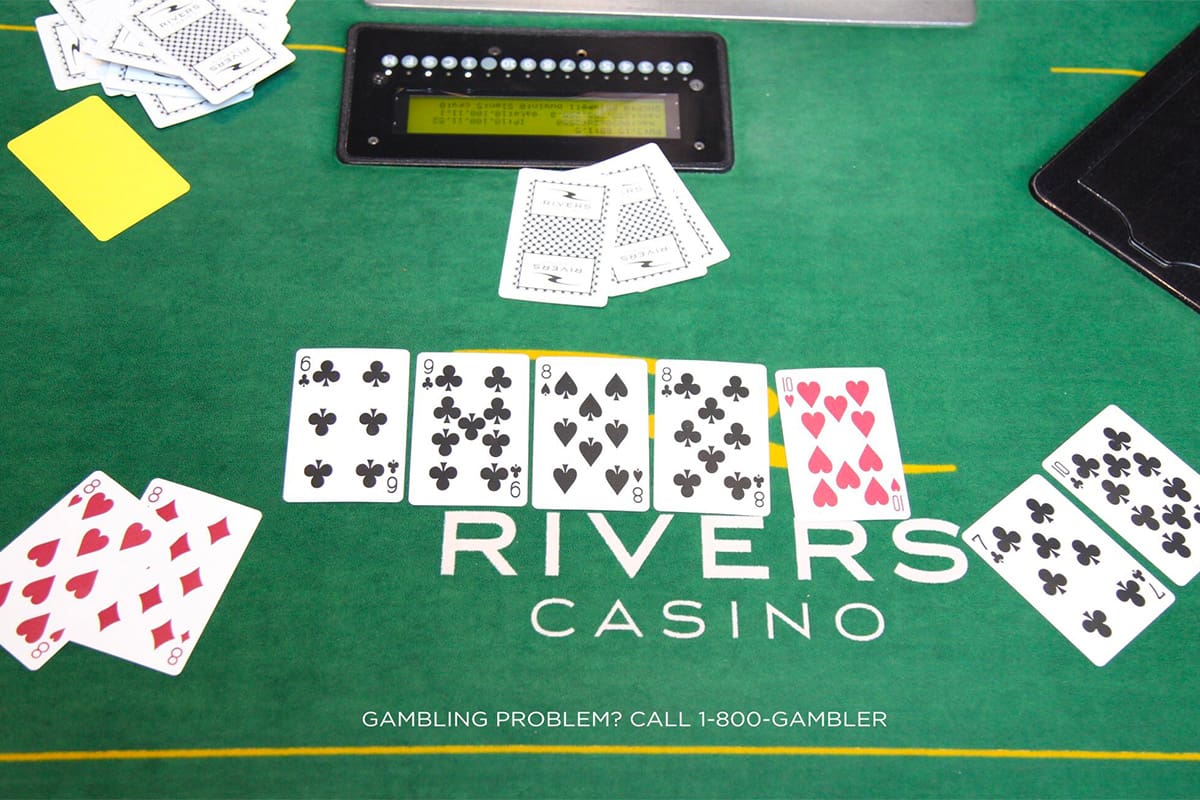 Rivers Casino Portsmouth was finally inaugurated on Monday, January 23, making history as Virginia's first permanent casino.
During the launch, the casino was presented with its operational license by the deputy director of gaming compliance at the Virginia Lottery, Gina Smith. Other top executives who were present at the launch were Roy Corby, the casino's general manager; Portsmouth mayor Shannon Glover; Virginia Lottery executive director Kelly Gee; Rush Street Gaming chief executive Tim Drehkoff; and the director of Portsmouth Economic Development, Brian Donahue, who all gave speeches on how delighted they were about the opening of the Rivers Casino Portsmouth.
Drehkoff expressed his delight that the launch had finally come to fruition after being delayed by one week from the initial inauguration date. He also expressed his gratitude for the support that the casino project received from the community.
"We're excited to join such a vibrant community and to unveil this beautiful entertainment venue for all to enjoy," said Drehkoff.
"We're grateful to the community and to our Team Members for their support, and we're looking forward to launching this strong economic engine for the region."
Corby, on the other hand, has promised to bring premium entertainment to Portsmouth and has reassured residents that the casino will become a destination location for both locals and visitors.
"We're here to serve the community, our guests, and our team members," said Corby.
"We'll accomplish that mission by creating a stellar guest experience and becoming the entertainment destination of choice for Portsmouth, Hampton Roads, and visitors to our area."
The new casino has brought about thousands of jobs for Portsmouth residents and will be sending in as much as $16.3 million to the city's coffers yearly. The Portsmouth casino also features a multipurpose hall, a restaurant, and an advanced security surveillance system, while the gaming floor features over 1,400 slot machines, 24 poker tables, and 57 table games.
READ: Best online casino games
Even before its opening, the casino has already begun to give back to its community. The proceeds realized from the gaming floor test, which was done on January 19 and 21, have been donated to three different charity entities, which include USO Hampton Roads and Central Virginia, Children's Hospital of the King's Daughters, and Wesley Community Service Center. All three of them were given the sum of $170,000, respectively.
The center operations and program manager with USO Hampton Roads and Central Virginia, Kenny Miller, said: "This helps us support the service members and their families around this whole area. We operate six centers here in the Hampton Roads and Central Virginia area. And then we operate many off-site programming and events for them throughout the course of the year."
The executive director of Wesley Community Service Center, Renyatta Banks, added: "We're actually rehabbing our building for our free head start program, so this will go toward that rehab. This is awesome. This is like going to Disney after winning the Super Bowl."
Locals in Portsmouth also shared their opinions on the launch of their first permanent casino. Many said it will boost the city's economy, and others talked about how it will improve the gaming and entertainment industries.
A Virginia resident, Coley Cole Wigfall, said: "We've been waiting on this for a very, very, very long time, and this is exactly what the city needs. We love Rivers Casino coming here to Portsmouth. It's magical in the air right now."
The mayor, Glover, also said: "This place is everything we thought it would be and more. It can continue to attract folks to come to our city and see everything we have to offer."
The Rivers Casino Portsmouth will be open 24 hours a day, seven days a week. The casino will also permit only persons who are at least 21 years old to enter the gaming floor.