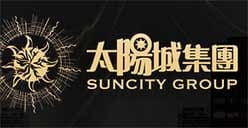 Suncity Group has pushed back the purchase of a resort in Vietnam to the end of August according to its filing with the Hong Kong Stock Exchange.
The group first announced the purchase of the Vietnam property last year but it has since delayed completion of the deal.
In July 2017, Suncity entered into the purchase agreement promising to inject $76.8 million into the project for a 34 percent stake. However, the completion of the deal has been delayed since with several postponements.
The deal was initially due to complete in December 2017 but was pushed to March 31, 2018, and later to July 31. The new scheduled date for the completion is August 31.
While filing with the Stock Exchange, Suncity indicated the completion of the deal depends on the developer, Hoi An South Development Ltd, and their ability to secure funding from the bank for the project.
Up until now, the bank has not approved the funds but Suncity is optimistic it will happen by the end of August.
The resort, to be built in Hoiana in central Vietnam, would be completed in seven phases of construction. The first phase would comprise of a hotel, golf course, 140 gaming tables, and 1,000 slot machines.
With the deal, Suncity's subsidiary, Goal Summit Ltd, will claim a 34 percent stake by buying Star Admiral Ltd.
Suncity is operated by Macau junket investor, Alvin Chau Cheok Wa, who owns 100% of Star Admiral Ltd.