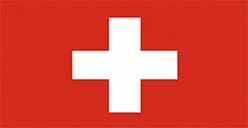 Marcel Dobler, a Swiss parliamentarian, claims a casino has offered him a position as one of its board of directors to sway its vote in online gambling legislation.
Representing the Free Democratic Party (FDP) in the National Council, Dobler had always taken a position against the new online gambling law in the country.
The new gambling law proposes that internet domains of foreign licensed gambling sites be blocked and online gambling be provided only by lottery operators within the country.
Legislator Dobler would not mention the name of the casino that offered him a board seat, but disclosed the motive is to prevent him "from engaging in the law".
However, the youth league of the FDP prefers a referendum on the online gambling law and had succeeded in securing a date for a referendum to be held. The date slated for this is June 10, and parties for and against the proposed law would be required to pitch their arguments.
Funny enough, supporters of land-based casinos say opponents of the new gambling law must have otained huge funding from international online gamblers. But President of the FDP's youth league, Andri Silberschmidt, said they are avoiding direct financing from international operators.
The Swiss Poker Association (SPOV) switched its position over the proposed gambling law, and now support it. According to SPOV President Rene Ruch, there is now "no reason for us to be against the law" since the government changed the maximum land-based tournament entry fee from CHF50 ($52) to CHF200.
But then, critics still maintain that SPOV must have collected payments from land-based casino operators to switch its position on the new law. SPOV president Ruch discounted the claim, but failed to explain why the Casino Lucerne and the state-owned Swisslos lottery – owners of the Sporttip betting site – started to advertise on SPOV's website since February this year.
Ruch clarified the advertising was only a modest contribution from Swisslos as a token of appreciation for supporting the new law. However, he said SPOV has consistently rejected financial offers from international gambling sites to influence its decisions in the Swiss gambling industry.