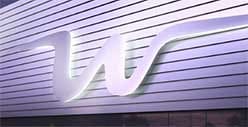 The Operator of Widus Hotel and Casino, in the Philippines, will open its third hotel tower to the public on Friday, September 14.
The hotel and casino is located in the Clark Freeport and Special Economic Zone and is where a large proportion of the Philippines gambling venues are located.
The yet to be opened hotel contains 260 rooms in a 15 story tower and is expected to be rebranded Clark Marriot.
A representative of the South Korean developer Widus International Leisure Inc, which also operates the facility, spoke about the development.
"The Clark Marriott does not have a casino directly attached to it, but it is connected to the existing Widus Hotel and Casino as part of the integrated resort," he said.
The company opened the first hotel tower in 2008 and the following year opened the casino. In 2012, the second tower of the facility was also opened.
The company seeks to expand it further with the current plans inclduing a fourth hotel tower with 380 rooms, to be completed in 2020.
This will put the total investment made by the company into the project at USD $500 million since 2008.
President and chief executive of Widus International, Han Daesik, said the company has plans to float shares on the Philippine Stock Exchange.
The representative of the company said the initial public offering (IPO) "is still in the pipeline," and added that Widus was "still studying the feasibility of the market".
The company hopes to spend an additional US$500 million on expansion including convention facilities after the completion of the fourth hotel tower in 2020.
More casino news