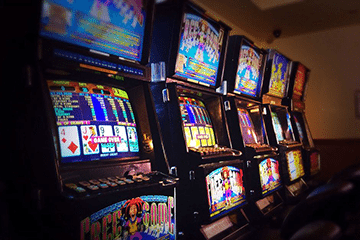 Data from the Victorian Gambling and Casino Control Commission reveals Carlton as the top beneficiary of poker machine in the AFL, garnering $19.1m from its 290 machines at four different venues, averaging a return of $65,954 per machine.
Meanwhile, Richmond accrued $4.6m from 97 machines located at the Wantirna Club in Melbourne's eastern side, resulting in an average of $47,573 per machine. St Kilda fetched $1.8m from its 83 machines at its Moorabbin venue.
Essendon stood out, collecting $14.7m from its 190 machines across two venues. Advocacy group, No Pokies at Essendon, pointed out this as the highest total since 2007.
No Pokies at Essendon President Mike Read said the club a lot of work to both on-field and off-field, and was extremely disappointed with their continued profiting off poker machines.
ALSO READ: BEST POKIES VENUES IN MELBOURNE
"In recent years we have seen AFL clubs rush to get out of the pokies business, recognising the immense social harm they cause," Read said.
"Essendon, instead, points to the revenue that gaming machines provide the football club, as though yet another disappointing season on-field justifies the continued damage that the predatory machines inflict."
The No Pokies at Essendon initiative is endorsed by Zoe Daniel, an independent MP and dedicated Bombers fan. Daniel voiced her concerns, saying football clubs shouldn't be attempting to profit off fans via electronic gaming machines. s
An Essendon representative, however, defended the club's reliance on pokies, noting, "In the aftermath of Covid, we still need the revenue from our gaming machines. Any major decisions regarding our future venues will undergo thorough scrutiny by the board."
Interestingly, all four clubs — Richmond, St Kilda, Essendon, and Carlton — are affiliated with the Victorian Responsible Gambling Foundation's Love the Game program, an initiative focusing on educating the youth about gambling risks.
Carol Bennet, CEO of the Alliance for Gambling Reform, challenged their association with the program given their substantial gambling earnings.
"If you're profiting significantly from your poker machines, you can definitely be selective with your sponsors," Bennet said.
Bennet suggested that if these clubs truly cared about their performance and community, they'd emulate teams like Collingwood, Melbourne, Geelong, and the Western Bulldogs who've abandoned pokies and secured seven premierships combined since doing so.
North Melbourne was notably the first Victorian AFL club to abandon pokies back in 2008. In 2022, Hawthorn followed suit, selling its two poker machine venues. Collingwood also exited the industry in 2018, with its former president, Eddie McGuire, terming it "a sound business move."
Australia has some of the most stringent gambling laws in the world, with it one of the few countries yet to legalise online casinos, which has caused many millions of dollars to be sent to offshore gambling sites.
This means authorities have little idea about the money spent playing online pokies, with several notable AFL players in the past admitting they gambling heavily online during their careers.
Australia does have a legal sports betting industry, with the AFL one of the most popular wagering events at online bookmakers.