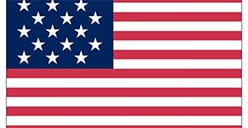 The third quarter of 2018 saw Atlantic City casino profits drop by double digits as the industry's two new gaming venues cut into the other seven's bottom lines.
On Friday the New Jersey Division of Gaming Enforcement (DGE) released figures showing Atlantic City's nine casino raised a net revenue of $920 million in the three months, ending September 30. This was a 17.8% rise year on year.
The year to date revenue also increased by 6.4% to $2.2 billion.
BEST: GUIDE TO USA ONLINE CASINOS
However, figures of the third quarter show the gross operating profit of the nine casinos was $213.7 million, a 15.3% decline compared to last year. This is slightly ahead of the year-to-date figures, which were $508.7 million, a 9.3 decline.
Late June, two casinos, Hard Rock Atlantic City and Ocean Resort Casino started operating in Atlantic City, which had an effect on the Q3 revenue. The two venues generated $178.5m in revenue.
Hard Rock had a profit of $8.2 million with Ocean Resort Casino earning $1.4 million in profit.
However, the original seven venues in AC posted no revenue gains in Q3, with two posting increased profits. Golden Nugget's witnessed a profit rise of 6.6% to $13.6 million partly due to its online casino operations. Bally's also had a profit rise of 0.5% to 18.4 million.
Out of the seven Tropicana had the highest profit decline in percentage wise, falling by 31.1% to $31.8 million, with Borgata dropping by 21.7% to 63.2 million.
The online-only operations of Caesars Interactive Entertainment New Jersey and Resorts Digital also suffered a decline in Q3.
More casino news