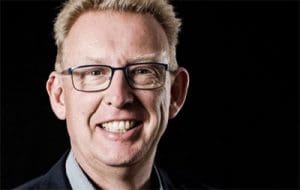 The ACT is being slammed for having the highest number of pokies in the country, but one politician has taken the heat off by equating the machines to chocolate.
Liberal assembly member, Mark Parton, is being questioned for his controversial remarks where he likened problem gambling in the Australian state to eating chocolate.
The issue was raised by the assembly after the recent story involving a Canberra professor losing $230,000 on the pokies was discussed.
Her story has sparked calls for limits on gambling cash withdrawals from EFTPOS machines in clubs after it was revealed she had found a loophole in the $250 capped limit on ATMs via cash-out.
The Greens are now calling for the same capped limit on EFTPOS machines.
Mr Parton took to ABC Radio Canberra today, to reiterate his view that more Canberrans were addicted to chocolate than to poker machines.
"Now, if you are seriously addicted to chocolate, eventually it will shorten your life," he said.
"And everyone has the opportunity to go out and buy copious amounts of chocolate.
"And indeed many people do. One of the biggest problems facing this country in terms of its individuals is obesity and all of the associated diseases.
"But are we going to seriously go down the path of restricting people access to their money to purchase chocolate? Because I think this is about a wider issue…what we are talking about is freedom."
The interviewer continued to question him, and Mr Parton added "clothes shopping, brochures, and ads are designed to do the same thing" as the machines.
He also added if people could not withdraw cash inside clubs, food and beverage purchases would be reduced dramatically.
"If they can't deal with cash they don't purchase," Mr Parton said.
Mr Parton reportedly approached Professor Laurie Brown after he made his comments during the debate to ensure he had not offended her.
Professor Brown said she was not personally offended but she did not comprehend why Mr Parton was supporting the irresponsible behaviour of clubs.
Her partner, John Formby, said his comments were "stupid" since there has never been a chocolate addiction which cost more than $200,000 in 18 months.
ACT Chief Minister, Andrew Barr, blasted Clubs ACT saying it was a "wreckage" and a "joke". As a result, he will only consult with a Tradies-led group of Clubs ACT. The new group has been set up by the Construction, Forestry, Mining and Energy Union's Tradies clubs.
It was created after the Clubs ACT rallied against Labor's decision to allow poker machines in the casino.
Mr Barr added that the government would not stand for the irresponsible operations of poker machines.
Land-based pokies vs online slots
Whether you call them pokies, slots, poker machines, fruit machines, or something else you can find them at casinos and pubs and clubs near you, or online. Online pokies have a better RTP, which means you lose less over a longer period of time. Online casinos also have time restrictions and deposit limits you can enable inlcuding at BetOnline Casino, so you can be responsible while enjoying a play of your favourite game.