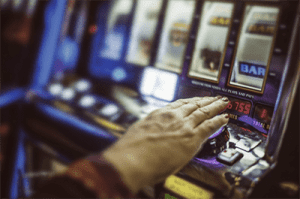 Allegations Canberra clubs are donating community money to themselves is not doing the venues any favours.
Canberra clubs have recently been in trouble after a professor revealed she bypassed the club's $250 ATM casino withdrawal limit to use on the pokies. She spent over $3000 in one sitting on many occasions at an Australian club located in canberra.
Now it has been revealed that clubs in the city are donating money to themselves instead of community groups.
Clubs have to donate eight percent of the poker machine profit to the community but after the Foundation for Alcohol Research and Education (FARE) investigated, it has been alleged the clubs end up getting the money instead.
Researcher Charles Livingstone looked into where the money goes and said while the clubs had contributed over $7 million in cash from 2014 to 2015, it mostly went to themselves.
"So about 70 per cent of the claims appear to be the clubs basically making donations to themselves and much of that goes to elite sportspeople, wages for coaches and that sort of thing," he said.
"Our research discovered the contributions they make to the community are minuscule compared to the amount of harm they inflict on the ACT community."

Canberra Southern Cross Club chief executive, Ian Mackay, has refuted the allegations.
"We support over 350 community groups, schools and local charities to the tune of around $1.5 million. We just don't agree with the research that has been done." Mr Mackay said.
The FARE report also revealed only $63,000 of the cash was donated to problem gambling initiatives from the 46 clubs in Canberra.
"The money only came from one or two clubs and most of the money that was claimed as a contribution to problem gambling was spent by a club on its staff training rather than on providing services to gamblers," Dr Livingstone said.
A spokesperson from the ACT Government said they would be working with clubs to improve the community donation process under Australian law.
If you're looking for online poker machines, which you may call pokies or slots, you can find them online for real money. Players from United States can head to BetOnline Casino to play a range of video and 3D titles, classics, progressives and more.