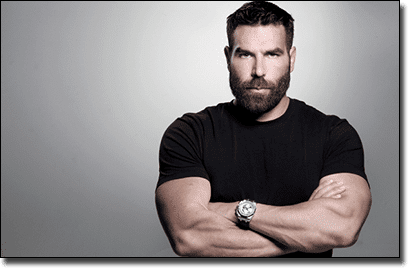 The controversial Dan Bilzerian has announced his return to crypto.
Bilzerian is a very popular figure on Instagram and as a poker player who has been sustaining his popularity with several controversies. On October 1, 2017, he came under intense criticism for shooting a video during the mass attack outside the Mandalay Bay.
On Twitter last Monday, he announced his return to the crypto world. He tweeted to "get back in [sic] crypto."
Bilzerian whose current net worth is around $100 million claims to have made a substantial part of his worth through cryptocurrency investments by making "mass purchases of Bitcoin." His investment in cryptocurrencies includes Bitcoin Cash, Ethereum, Monero and BTC coin.
He stated in May 2017 that "It's so crazy watching that shit fu**ing go up, too, it's like sweating like I made a bet on the Super Bowl or something." According to cryptocurrency and financial analysts, the second half of the year will be strong.
Bilzerian has a interesting history when it comes to poker. He claims to have won $10.8 million in 2013 in a single poker night game. However, according to Hendon Mob, his biggest win in a major tournament is $36,000 when he placed 180th in the 2009 WSOP championship. In 2014, he allegedly pulled down $50 million at the felt.
Controversies have been part of the Bilzerian family and that is what seems to make them popular. His brother Adam Bilzerian was arrested at the Los Angeles International Airport for an outstanding warrant related to charges on bomb-making in Nevada. He announced his intentions to run for the US presidency in 2015, but in December same year, he halted the campaign. In 2017, Adam renounced his US citizenship.