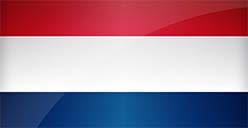 The Dutch Senate is finally set to commence discussions on several gambling bills.
The bills, already approved by the House of Representatives seek to bring about relevant changes in the online and land-based gambling sector.
Discussions on these legislative movements, some of which have been approved for years, have seen little or no progress in the upper chamber of the country's parliament.
ALSO READ: NETHERLANDS GAMBLING SITES
These bills may now see the light of day as the Senate Committee for Justice and Security will on Tuesday start debating them.
In addition, a letter by the Dutch Minister for Legal Protection, Sander Dekker indicates that an agreement has been reached between legislators on aspects of the country's Remote Gambling Bill.
In 2016, the Dutch House of Representatives consented to the Remote Gambling Bill, which would allow regulation and liberalisation of the online gambling industry.
This would also allow foreign online gambling operators to apply for a license and operate in the country. But before this happens the Senate must approve the bill into law.
Mr Dekker in a letter to the House of Representatives noted that an agreement had been reached on the physical presence provision in the bill.
This agreement will allow betting companies in the European Union or European Economic Area to operate in the country without necessarily establishing an office in the country.
Nonetheless, those outside these jurisdictions would need to have offices in the country to operate.
Aside from remote gambling bills, the Parliamentary committee will also debate the privatisation of the Holland Casino, the state-run operator of brick-and-mortar casinos. Earlier last year, the House of Representatives approved a bill on the issue and now await the senate to make it operational.
Under the law, the 14 land-based casinos owned by Holland Casinos nationwide will be fragmented into branches, with 10 remaining under the Holland casino brand and four sold.