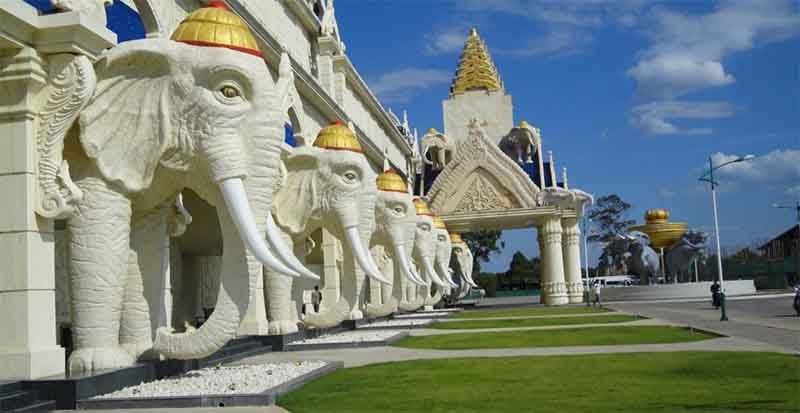 The Casino operator Macau Legend Development Ltd (MLD) has held its annual stakeholders meeting with a call on the Laos government to ease restrictions in reallocating it gaming taxes and in return they will help with infrastructure expansion.
The CEO of MLD David Chow Kam Fai made the request at the annual shareholder meeting last Wednesday. He briefed investors on various topics including their operations in Laos, Cambodia, Macau and Cape Verde and the planned way forward.
Chow revealed MLD is requesting the Laos government allow the company the right to redirect a portion of its annual US$10 million flat tax it pays the government into local infrastructure development.
This will include the upgrade of the Savannakhet airport to enable direct flights from Macau and improve the access to the Saven Legend Resort.
With plans in development, he indicated that MLD has conceived several projects for the Laos market. This includes the plan to build a "bungalow-type resort" on a parcel of land adjacent to Savan Legend. Chow indicated in April that the company could inject as much as $500 million into the expansion of its operations in Laos.
Aside from Laos, MLD has plans to announce its presence in Siem Reap a very popular tourist city in the northeast of Cambodia, with Chow saying the company is seeking to purchase land for the project.
In addition, he said the construction of a resort casino in Cape Verde, off the coast of West Africa, would commence this August. The project estimated to cost $290 million contains a 200-room hotel, casino and office block, with the first phase projected to be completed in 2019.
Chow said some of the funding for the mentioned projects would come from the $590 million sales of the Landmark Macau hotel-casino.