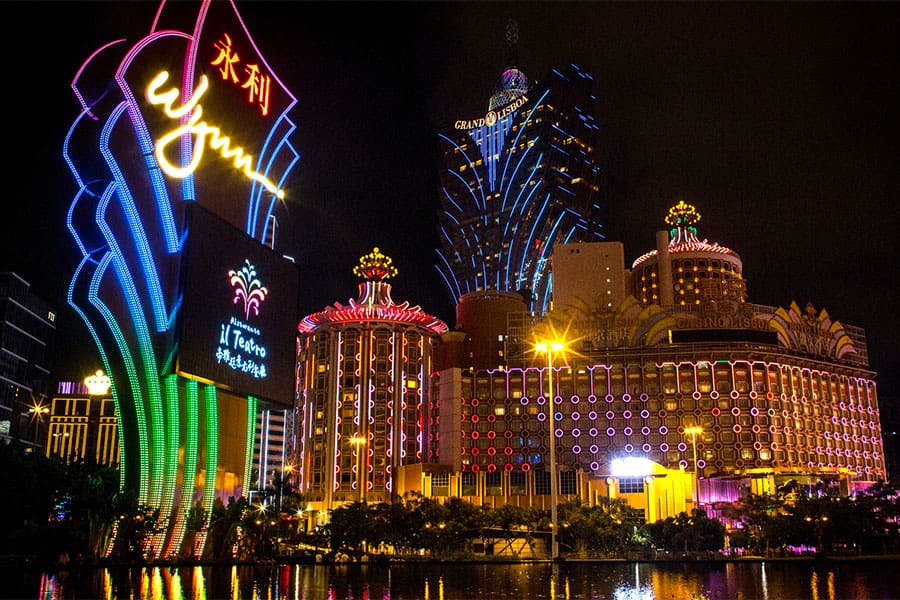 According to a report from the Gaming Inspection and Coordination Bureau (DICJ), Macau's casino industry recorded a gross gaming revenue (GGR) of MOP14.72 billion ($1.83bn) for the month of April – an increase of 450% on the same period last year.
The figure is also 15.6% more than the March figure, totaling MOP12.74 billion ($1.58bn). The Macau casino industry's initial median analyst estimate saw a 393% rise in April, making it the highest monthly GGR recorded by the region in a month since January 2020.
Macau's total GGR for January to April increased by 141% year-on-year to MOP$49.36 billion ($6.12bn). The figure is higher than the region's gross gaming revenue for the entire 2022 fiscal year, which amounted to MOP46.36 billion ($5.75bn).
It is, however, only 62.4% of the MOP23.6 billion ($2.94bn) which Macau casinos recorded in April 2019, before the onset of the pandemic. At the height of the region's first major COVID outbreak in July 2022, Macau's gaming revenue dropped to MOP398 million ($49m).
Macau has made significant efforts to reintroduce tourism this year, such as opening cross-border travel with mainland China on February 3. The region recently announced that it expected an average of 70,000 visitors daily during the five-day Chinese Labour Day holiday, which will kick off this week.
Macau's reputation as one of the only places in China where gambling is not prohibited has made it a staple traveling spot for tourists. Gambling makes up between 50% and 80% of the region's total economy.
Following the government's decision to remove border restrictions from January 8, Macau's visitor count has significantly improved. Authorities also scrapped mandatory hotel quarantine and COVID testing requirements for foreign visitors.
By April 15, Macau's visitor count had reached 98,000 – the highest single-day tally in over three years. The figure was, however, beaten on Sunday, April 30, when the Public Security Police Force revealed a new record of 133,911 visitors for the day.
Reports from the Statistics and Census Service of Macau state that in March 2023 alone, Macau received almost 2 million visitors. The figure was as low as 526,912 in March 2022.
With transportation services between Macau and Hong Kong opening up for the first time in three years, the number of Chinese New Year visitors to the casino mecca reached 451,057 in 2023. This figure is almost 300% higher than the number recorded during the previous year.