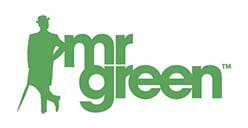 Aside from rebranding itself as MRG, Swedish company, Mr Green, has also acquired majority shares in the Latvian online gambling operator 11.lv.
Mr Green acquired 75% stakes at the cost of €2.8 million. The remaining 25% will continue to be in the hands of the two founders of 11.lv.
The CEO of Mr Green, Per Norman, revealed this on Wednesday during the company's annual Capital Markets Day.
He said, 11.lv already holds local licenses for live casino gaming, betting and operating a casino and is the third-largest iGaming operator in Latvia.
The company generated €944,000 in revenue in the first quarter, which is 44% up year-on-year. It also made earnings of €162,000. 11.lv currently operates with 15 employees at its offices in Riga.
Norman hinted at the angle the company was taking with the acquisition saying 11.lv had "strong brand recognition in Latvia and will be the base for our expansion in the Baltics." He said its plans for expansion into Latvia would be fast-tracked with the acquisition of 11.lv.
This according to him will give the company "a broad attractive offering for the Baltic markets."
In regards to the brand Mr Green, Mr Norman said the company has changed to MRG. He added that all the changes will be reflected on it site mrggroup.com.
The company also used the occasion to review its second quarter performance and expectations for the rest of the year.
The revenue of the company went up 40% year-on-year from April 1 to May 22. Customer deposit also went up by over 60% within that period.
The company says it expects FY18 revenue to up by "at least 40%" with an earnings margin of "about 15%."