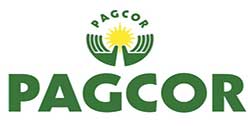 The Chairperson of the Philippine Amusement and Gaming Corporation (PAGCOR) Andrea Domingo says she does not expect to be fired.
Rumours have been swirling Ms Domingo would be the next to feel the wrath of President Rodrigo Duterte, who has vowed to clean up the industry after allegations of power abuse and corruption.
President Duterte said he will have a zero tolerance policy with gaming officials being linked to politics, with two staffers already given their marching orders for issuing a gaming license inside Freeport.
Ms Domingo had been linked to this scandal but the PAGCOR chief says the feedback from President Duterte had not been critical of her organisation.
She said the president made no mention of PAGCOR or officials of the agency, adding that the gaming officials mentioned in the president's speech were those in the freeports. These freeports are the Cagayan Economic Zone Authority (CEZA), the Authority of the Freeport Area of Bataan (AFAB); and the Aurora Pacific Economic Zone (APECO).
"PAGCOR does not issue licenses in freeports. It is the special economic zone authorities that do, what he mentioned are those issuing gaming licenses in the freeports," she said.
The President was angered when a ruling from the Office of the Government Corporate Counsel went in favour of APECO in contradiction to presidential executive order against illegal gambling and regulation and licensing of gambling and online gaming facilities.
More gambling news