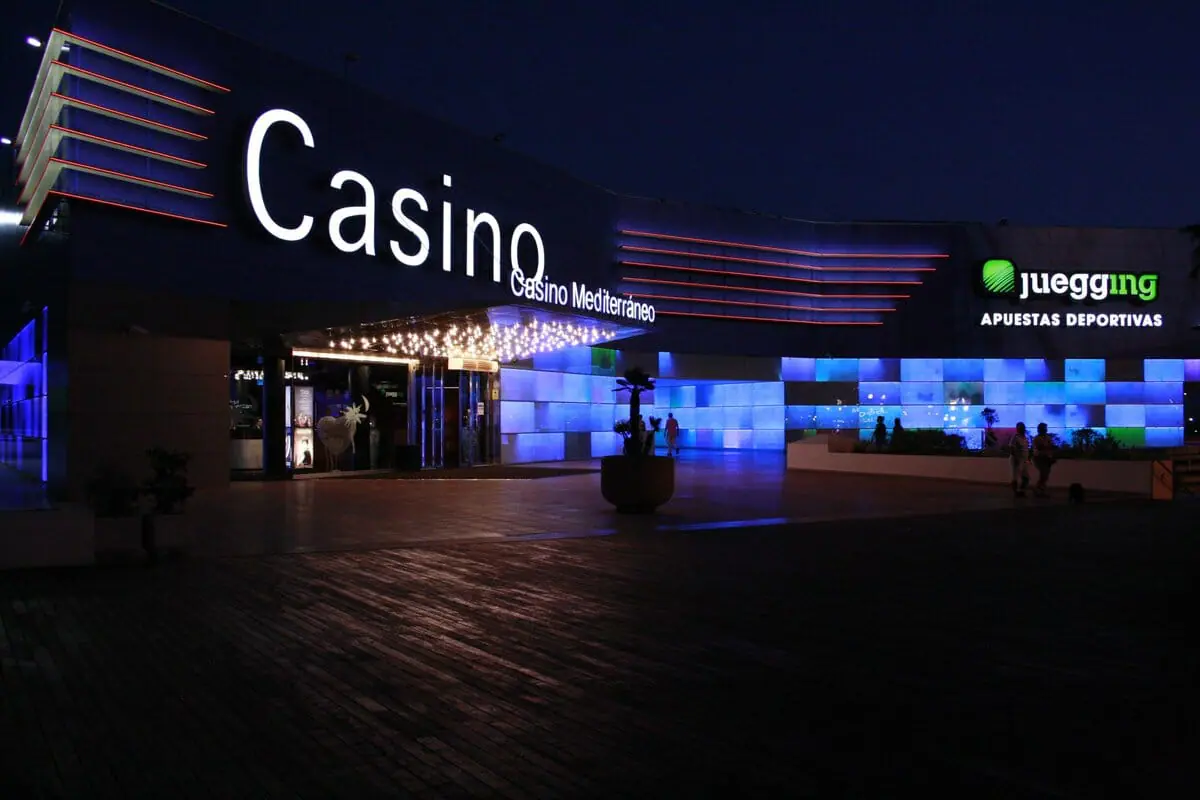 Spain is currently on the course of strengthening its legislation around gambling. Even so, there has been an increased interest by casino owners in the country. The latest sign of this is the opening of a brand-new casino in Alicante.
On July 4, the Spanish gaming and tourism organization Acrismatic Group held a ceremony to celebrate the opening of its newest location, which is called Casino Mediterráneo (Mediterranean Casino). The location is in the city of Ondara, which is located in the province of Alicante.
The Casino Mediterráneo will be incorporated into the commercial park of Ondara in Marina Alta, a peculiar area inside the Alicante independent region.
The Acrismatic will expand their presence in the region of Alicante with the opening of the Casino Mediterráneo. Antonio Barajas, who serves as the general director of Casino Mediterraneo, has stressed the influence that the facility would have on the community that it immediately surrounds. The projections indicate that it will hire 75 local residents, all of whom will participate in a three-month training program at an academy for dealers.
The layout of the casino is identical to that of Acrismatic's existing establishments in the cities of Alicante, Benidorm, and Orihuela-Costa. The budget for the building of the facility is US$2.5 million. It will accommodate up to 358 people at a time, including both customers and employees.
The casino will offer a hospitality service, which Acrismatic believes will place Marina Alta on the market on a global scale. It is hoped that it will also serve as a social gathering place for local artists, and those artists will have the opportunity to display their work there as well. Barajas mentioned that the company's goal is for the casino to serve as a reference point for visitors, providing great recreation that fits the tourist package in the Marina Alta area.
Casinos, gambling rooms, and the distribution of gaming machines are all types of businesses that fall under the purview of the Acrismatic Group. In addition to that, it offers both live and online wagering, as well as other establishments devoted to hospitality. It is also strengthening its presence in Spain by capitalizing as much as possible on the expanding tourist business in that nation.
Spain saw a decrease in the number of tourists from other countries during the pandemic, but things are beginning to get better. The total number of new arrivals started to climb throughout the second half of 2021.
The figures have continued to climb since the beginning of 2022, and the expenditure by tourists has increased by 11 percent since June. The number of people arriving in Spain from other countries had a 411.1 percent increase from the beginning of the year through the month of May. Because of this, it is anticipated that the White Coast, which is where Alicante is located, will this summer welcome more than three million tourists.