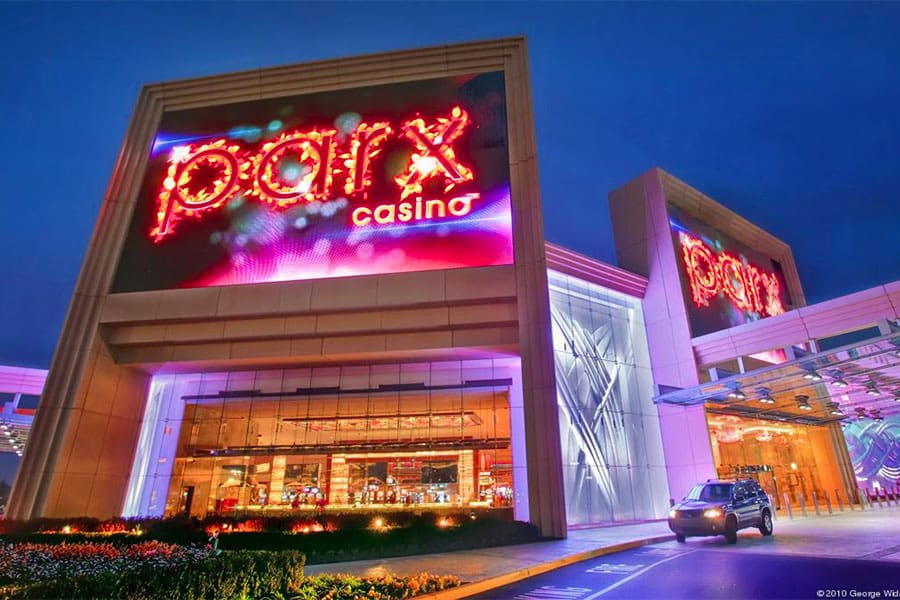 The long-promised construction of a multi-storey hotel on the Parx Casino property in Bensalem, Pennsylvania, appears to be moving forward with full force.
Since the property underwent a rebranding as Parx Casino in late 2009 from Philadelphia Park Casino and Racetrack, the owners have made a commitment to construct an on-site hotel. The Pennsylvania casino is approximately 10 miles north of Philadelphia.
The Bensalem Township Planning Commission has approved the casino's hotel development plans, which is the first legal requirement before construction can begin. According to local officials, before obtaining the necessary construction approvals, the casino must still go through the township's land development procedure.
The construction plans that were submitted noted that, the hotel would be located on a plot of land that is approximately six acres, and its size would be 71,681 square feet. It proposes a hotel ballroom with two stories, an event lawn, a number of different guest loading and unloading zones, and a connection to the casino that is already there. The project also includes parking and signage that comply with the Americans with Disabilities Act, in addition to additional parking spaces.
READ: Top US casino sites in 2022
In 2009, at about the time that the state was getting ready to allow table games, the racino's parent company, Greenwood Gaming and Entertainment, changed the name of the establishment once more. As a result of the gambling expansion, Greenwood decided to make an investment of $250 million in the construction of a brand new standalone casino close to the racetrack. Late that same year, the casino began operating under the name Parx.
Since then, Parx has grown to become the most profitable casino in Pennsylvania. In 2021, the establishment raked in a total of more than $617 million in gross gaming revenue (GGR), with slot machines contributing $409.4 million and table games contributing $207.7 million. Both of these categories dominated the competition at the state's 16 land-based casinos.
Pennsylvania's gaming regulations do not include a requirement that each casino have an on-site hotel, in contrast to the legislation of many other states that allow commercial gambling and mandate that casinos have hotels on-site.
Hotel just one of many Parx expansion ventures
In recent years, Parx introduced the Xcite Center, which brought a variety of live performances to Bucks County, including music, comedy, and more. The gaming establishment is connected to the entertainment venue. Since it opened, the 30,000-square-foot entertainment space has been successful in attracting big stars, including Nelly, who will perform there later this month. During this same time period, Parx also opened a number of restaurants inside its casino.
In addition to this, the company has decided to invest in a Category 4 satellite casino that will be located in Shippensburg Township.
Greenwood is investing approximately $65 million to convert a defunct Lowe's home improvement store into a casino that will have as many as 750 slot machines, 30 table games, and a sportsbook. In 2018, Greenwood was victorious in the fourth round of the state's auction for Category 4 with a winning bid of $8.111 million.
Gaming and casinos are huge industries in Pennsylvania, and ever since it first opened its doors, Parx has been one of the state's leading revenue generators.
According to a report published in June by the Pennsylvania Gaming Control Board, the aggregate total revenue collected from all kinds of gaming during the month of June 2022 was greater than $389 million. During that particular month, Parx brought in over $52 million in revenue and led all casinos in Pennsylvania in slot revenue with over $31 million brought in. According to the report from the board, the revenue generated by table games in June was around $16.5 million.