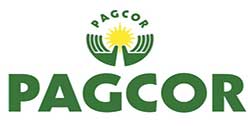 The Philippines gambling regulatory body has issued a strong warning to illegal online gambling operators in the country to either seek a local licence or face the wrath of the law.
The chairman of the state-operated Philippine Amusement and Gaming Corporation (PAGCOR), Andrea Domingo, in a statement, cautioned online gambling operators doing business in the country without a PAGCOR-issued Philippine Offshore Gambling Operator (POGO) license would be charged.
Since January 2017, law enforcement agencies in the Philippines have raided more than 170 illegal online gambling operations in the country. According to PAGCOR Vice President Jose Tria Jr the authorities have been much more diligent since beginning to work with the Burea of Immigration, the National Bureau of Investigation, and the Philippine National Police in June.
Domingo has told illegal gambling operators to "legalise your operations or face dire consequences." These consequences could be anything including facing prosecution or deportation, according to the type of passport the offender holds.
The PAGCOR crackdown seems not only to be targeted at illegal operators, but also those holding POGO licenses who are being monitored to ensure they comply with the regulations, which includes not offering wagers on barred markets/events and remitting the full amount of tax revenue owed to the government.
To ensure accurate revenue reporting by the POGO holders, PAGCOR is initiating its third-party audit service. Last year, the government earned P3.9 billion in fees and taxes from the POGO program and PAGCOR is expecting twice this amount once they fully implement the audit service.
Domingo also expressed concern about the treatment of staff by POGO licence holders, of which an estimated 40% are locals and emphasised on the need for monitoring. He stated that ongoing inspection by authorities shows that POGO holders are complying with rules of PAGCOR and that of local civic governments.
The statement of PAGOR comes after a report by the South China Morning Post, that the presence of Chinese online gambling operators in the country has surged Manila real estate prices, which has driven local residents out to more affordable accommodations in the outlying areas.
The report also indicated that the operators are mostly employing other Chinese nationals as compared to the once booming business process outsourcing (BPO) sector. While the BPO sector prescribes high-quality workers with a good command of English, China-facing gambling operators go for one's ability to speak fluent Mandarin.
More casino news