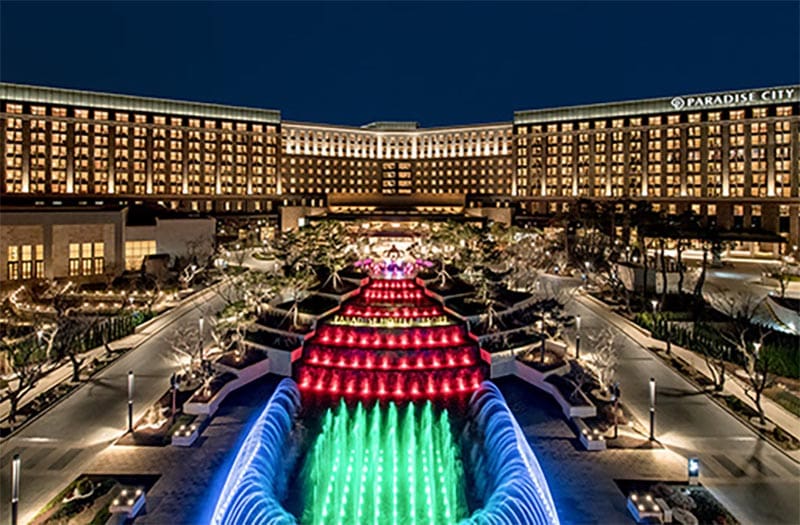 South Korea's tourism and casino industries anticipate a significant boost with the return of Chinese group tours, suggests a recent report by NH Investment & Securities Co Ltd.
This move follows China's August announcement about easing travel restrictions for its citizens and allowing group travel to more destinations, including Japan and South Korea, as part of the post-Covid-19 measures.
According to sources, the South Korean government is further incentivising group tourism by waiving processing fees, which were "currently set at KRW18,000 [about US$13.60] for visitors arriving in groups" until the end of this year.
NH Investment's analyst Hazell Lee commented on this resurgence, declaring it likely to have a positive impact on South Korea's casinos.
MORE: CHINESE ONLINE CASINOS
"The expansion of Chinese inbound traffic following the resumption of group tours to [South] Korea should eventually lead to a sharp recovery in the number of casino visitors, especially mass visitors," she said.
The relationship between China and South Korea's tourism sectors has been strained in recent years. It began with tensions over Seoul's deployment of a U.S. missile defence system in 2017. While China didn't publicly admit to restricting group tours to South Korea, the situation was further exacerbated in 2020 when China implemented a broad ban on outbound group tours due to the Covid-19 pandemic.
However, Ms. Lee provided a word of caution, noting that while mass-market tourism is expected to see a resurgence, VIP gaming segments might still lag.
Recent policy shifts in China underscore a negative sentiment towards high stakes casino players. In the past few years, Chinese authorities have cracked down on citizens traveling abroad for casino play or participating in online betting activities, which they term as "cross-border gambling". China further solidified this stance by amending its criminal code in March 2021, making it illegal for anyone to facilitate such activities.
In conclusion, Ms. Lee particularly highlighted the potential benefits for South Korea's foreigner-only casino operator, Paradise Co Ltd. She believes that both the gaming and non-gaming sectors of the company stand to "benefit significantly" from the revival of Chinese group tours. Specifically, she emphasized that the amenities and accessibility of Paradise City, the company's casino resort complex in Incheon, should be particularly appealing to group visitors and casino enthusiasts.
As per the Korea Casino Association, South Korea boasts 17 casinos, 16 of which are exclusively open to foreign visitors.