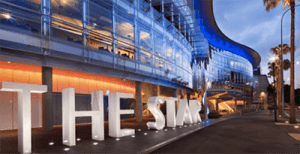 The Star casino has come under fire for letting a minor enter the premises and supplying her with alcohol after she used false identification.
The New South Wales Independent Liquor and Gaming Authority (ILGA) has fined the Pyrmont venue after it was revealed a 17-year-old girl illegally entered the casino three times last year.
Staff eventually pulled her up for using another woman's licence and reported it to authorities.
The ILGA launched an investigation in March and have since fined her for using the licence.
The regulator also prosecuted the casino which has received a total of $3300 in fines – $1100 for every incident.
The Star has faced intense scrutiny from the ILGA in the past but given the circumstances, the casino has gotten off lightly.
An ILGA spokesman said the fine was "at the lower end of the range in recognition of efforts made by casino staff to scrutinise the minor, noting some similarities between the minor and the image on the driver's licence".


The maximum penalty for any person supplying alcohol to a minor at a licensed venue is up to ​$11,000 or 12-months imprisonment.
A spokesman for The Star said the venue was "committed to its obligation to self-report to the casino regulator".
"There are extremely rare occasions when a minor does avoid security detection if only for a brief period of time," they said.
"However, attempted entries and use of false identification are routinely prevented and our security procedures are not only rigorous but industry-leading."
The regulator only recently accused the casino of under-reporting violent assaults at the venue last year.
An internal report by Liquor and Gaming NSW was leaked in October which said the Australian casino was painting "an inaccurate picture of the level of violence" at the venue and in turn was evading the state's restrictive lockout and last drink laws.
The laws, which were originally a 1:30 am lockout with last drinks at 3 am, did not apply to the Pyrmont venue which also has a nightclub, along with pokies and table games.
An investigation into the accusations by the NSW Bureau of Crime Statistics revealed the Star was not underreporting violent incidents. The Bureau reviewed the reported assaults two years before and after the laws were enforced to reach this conclusion.
While the laws have since been relaxed by half an hour in a two-year trial, the Star remains exempt from the lockouts.
Stay safe and play casino games online
Playing from home means you don't have to go out and face hundreds of intoxicated people roaming the casino floors. We recommend BetOnline Casino for players from United States if you want to play secure pokies/slots, table games and other real money casino games without having to deal with an inebriated player which can distract your focus.