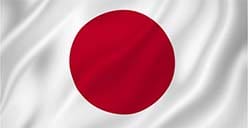 Gaming and Amusement Company, Sega Sammy Holdings aims to be heavily involved in Japan's planned integrated resort (IR) projects, aiming to build one of the mooted venues.
The Tokyo-based company in its 2018 integrated report, stated: "we continued advance investment with a view to entering the integrated resort business in Japan."
The report indicated that the company through its 2012 acquisition of Phoenix Seagaia Resort and a partnership with Paradise Co. is gaining knowledge and expertise in resort operations and development and operation of IRs.
ALSO READ: JAPAN ONLINE CASINOS
"Further, we are refining our strategies that are focused on participation by identifying and conducting value chain analysis based on more than 118 key components of casino operations," the report read.
Speaking to an online publication CEO of Sega Sammy Hajime Satomi said he was under no illusions about the number of applications there were for potential IR licenses.
"I want the Group to hold the majority of projects and develop businesses in a broad range of fields with casino operations as the central focus," he said.
According to him, the company plan is to invest proceeds from its gaming business "in a prioritised manner".
"We have positioned the digital game area as a medium-term growth driver, while we are developing the Resort Business as a third pillar from a long-term perspective," he said.
Satomi said if what the company plans becomes successful, it "will open up a wide range of possibilities for the Group going forward, including the expansion of businesses in the global market using the know-how gained from such successes."
Sega Sammy posted a profit of ¥300 million ($2.7 million) for the quarter ending June compared to ¥11.5 billion ($102.7 million) year-on-year. It has estimated a ¥12 billion ($107.2 million) profit for the year ending March 31, 2019.
More casino news