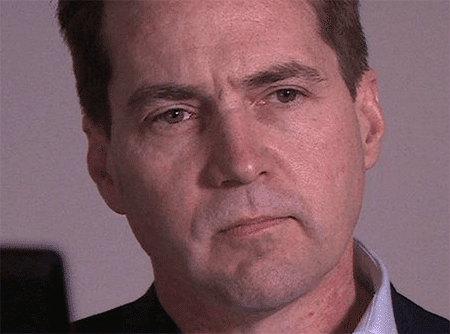 Doubt has been cast on whether Australian entrepreneur Craig Wright is the founder of digital currency bitcoin.
The Brisbane-born Wright had long been rumoured to be the fabled Satoshi Nakamoto, a pseudonym that has been around since the inception of bitcoin.
Wright, who hails from Sydney, convinced the Chief Scientist at the bitcoin foundation Gavin Andresen he was Nakamoto, by providing one of the original bitcoin keys used for one of the first transactions on the blockchain – which is the maths and public log powering the currency.
But other bitcoin users have poked holes in Wright's evidence, including the Executive Director of Coin Center, Jerry Brito, who says the proof could have been engineered using available public records.
"There is no way you can conclusively prove that you are the creator of bitcoin," he said.
Andresen himself has come out and said he wished he did not back Wright's claims publicly, and he wanted further proof before backtracking on his initial claim.
Other people poured cold water on Wright's claims, with the constant theme being a man capable of inventing an anonymous currency is also capable of staying hidden, and just why would he come forward after five years?
The Australian Tax Office has vowed to investigate Wright's claims, with a hefty bill coming his way if he is found, as the founder of bitcoin is expected to be, to have close to half a billion dollars in assets.
In response to the doubters Wright says he will move a sum of bitcoin using early keys only Nakamoto would know in the coming days.
"I will be posting a series of pieces that will lay the foundations for this extraordinary claim, which will include posting independently-verifiable documents and evidence addressing some of the false allegations that have been levelled," he wrote on his blog.
"I will present what I believe to be "extraordinary proof" and ask only that it be independently validated."
How does bitcoin affect gambling?
Bitcoin has been adopted as a deposit option at many online casinos and bookmakers.
It has not been adopted to a great extent by Australians at gambling websites because we are not restricted in how we can make real money deposits.
If the Australian government, as a recent review into online wagering suggested, looks at ways to block banking transactions to offshore gambling websites expect bitcoin to become more prominent.
Check out the best Australian online casinos and get a swag of bonuses and promotions exclusive to readers of CasinoSites.com.au.