Legal proceedings against Melbourne's Crown Casino and pokies manufacturer Aristocrat Technologies will aim to "expose" what Senator Nick Xenophon calls "deceptive features" aimed at keeping people gambling.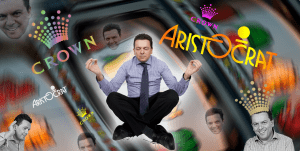 Filed today in the federal court by law firm Maurice Blackburn, the proceedings allege that poker machines breach consumer law, with one game in particular, Aristocrat's "Dolphin Treasure" game, being used to highlight "deceptive qualities" in pokie machines.
Senator Xenophon said in a press release this morning if successful, the action could force governments to make changes.
"This landmark action has the ability to change poker machine and levels of gambling addiction in this country forever, for the better," Senator Xenophon said.
The Federal Government needs to initiate changes to how pokie machines are manufactured, according to Senator Xenophon, saying the case was exactly what was needed to "crack down on addictive machines that devastate lives."
"Everyone should be paying attention – whether it be venues, manufacturers or users of the machines, this case could be the jackpot needed to crack down on these addictive machines, that devastate lives, once and for all," he said.
Among changes to how games are manufactured, Senator Xenophon is hoping to see a bet cap at $1, as well as hourly losses of $120.
"These would be simply measures for which the government could legislate," he said.
He would also like to see jackpots, gamble features, and the rate at which the reels spin removed from appearing in pokie machines. Free spins, "losses disguised as wins", and spinning reels are also in the firing line.
"The lawsuit will challenge the legality of these design features and I believe, will show that they do in fact breach consumer law. At the very least, the case will highlight the extent to which players of poker machines are being conned."
Senator Xenophon claims that pokie machines breach consumer law. However, much like cigarettes, tobacco, and others vices, those who consume are told directly how to best utilise and expose themselves to the experience.
Symbols are clearly marked next to their corresponding value, and a "win" is designated as a combination of symbols across reels, and not as a surplus on what amount was wagered. Pokie machines make this clear by noting how much you win when you match up symbols across reels.
Further to this, free spins form an important component of the pokies experience, and are a fun and free way to enjoy pokies. While they are entirely random, removing them — as well as "spinning reels" — would completely devalue the enjoyment factor. As it stands, Senator Xenophon is aiming not just to "protect" people, but to kill off an entire industry. Find out more about Xenophon's Pokies Leaks campaign.
What about online pokies?
Playing pokies online for real money has become a popular pastime for many punters, and the online industry is not being targeted under the Aristocrat lawsuit. There are plenty of online casinos available to players from United States. We highly recommend BetOnline Casino as the safest and best online casino providing support for players from United States.