China's raid on Crown Resorts has far-reaching implications not otherwise reported in mainstream media, a Fairfax report claims.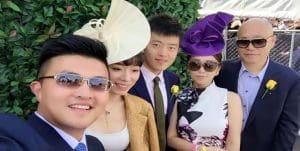 The operator of numerous casinos in Australia and Macau has been implicated in what is thought to be an anti-gambling crackdown in mainland China, with 18 Crown Resorts staff under arrest, with three Australians among the group, including Crown's head of VIP operations, Jason O'Connor.
Interestingly, there may have been more people arrested as part of the crackdown, with a Fairfax report claiming Chinese-born 58-year-old Tian Di, a "super-VIP" at Crown properties, is currently being held by state police.
Mr Tian owns a luxurious seven-bedroom Templestowe mansion, as well as a 140-acre horse stable near Melbourne's Chelsea beach. He is best known, however, among Crown officials as an influential figure in gambling circles who frequents Australian and Macau casinos.
It's understood he is not an Australian citizen, and as such has retained his China passport.
However, fears are rising for the initial 18 including three Australians, as sources familiar to Mr Tian claim has has "disappeared off the face of the earth".
"He's disappeared off the face of the earth the last few weeks," a source familiar with Mr Tian said. "Five weeks ago he was in Macau and then he went back to [mainland] China but he hasn't been sighted since."
Mr Tian is said to have earned a healthy commission from Crown Resorts in return for attracting Chinese high rollers to the tables. This would explain his implication in the crackdown.
He is also believed to be heavily invested in the horseracing industry, acting as a conduit for prospective Chinese horse owners looking to invest in Australia thoroughbreds.
His daughter Sisly manages the Nine Dragons Horse Club at Chelsea beach, which Mr Tian bought for $6 million in 2013.
It appears as though Mr Tian's involvement with Crown began recently, with friends saying his look and demeanour changed overnight. Suddenly, they claim, he went from "bookish business attire" to t-shirts and shoes, and driving Bentleys.
Crown is understood to have granted Mr Tian access to its private super-VIP gaming salons, including the premium VIP suite, which he can live in whenever he is entertaining junket clients.
He is among a number of "middlemen" that have been detained in China. His success in the junket operation has netted him unimaginable wealths, and he owns a share of the former Equity Chambers building on Melbourne's Bourke Street, which was purchased for $13 million in 2013 and will soon be the site of luxury apartments.
The building currently houses Hubei Association of Melbourne and the Australian Hubei Chamber of Commerce, led by Mike Yang, who Fairfax claims is a "well-connected Labor Party operative" with close ties to the Andrews Government.
The connection goes deeper: He is said to be close to Tian Di, and also has ties with Senator Sam Dastyari. Senator Dastyari was recently demoted from the opposition front bench after accepting payment for legal and travel costs from Chinese political donors.
He then went against the party line on the South China Sea dispute in a press conference organised for local Chinese-language media organised by donor Huang Xiangmo.
Mr Yang and Senator Dastyari, along with former trade minister Andrew Robb, opposition leader Bill Shorten and other politicians including Chris Bowen and Ernest Wong, attended the wedding of Mr Huang's daughter in January.
It is expected that those currently being held by Chinese authorities will formally be charged within three weeks.
Is it safe to play at online casinos?
There are plenty of online casinos available to players from United States. We highly recommend BetOnline Casino as the safest and best online casino providing support for players from United States.