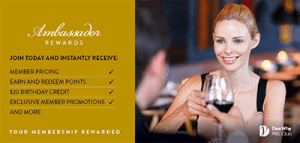 Anti-pokies campaigners are now targeting loyalty programs, with a Northern Sydney RSL's scheme first in line.
Dee Why's RSL club offers a loyalty program where players can earn points to climb up the Gold, Platinum, Platinum-Plus, and Diamond tiers.
Known as the Ambassador Rewards, these tiers unlock great rewards including a $20 birthday credit for all members.
Diamond status offers benefits such as reserved parking, an 80 per cent discount on food and beverages, and a "personalised hosting" service.
But independent federal senator, Nick Xenophon, and Tim Costello have targeted the single loyalty scheme describing it as "utterly immoral" and "predatory and parasitic".
"It makes a mockery of clubs being all about the community," Senator Xenophon said.
"If the regulator fails to act on this it shows what a joke the system is in NSW."
Not unlike a Myer One card which provides benefits to big shoppers, the scheme rewards members the more they spend.
But the anti-pokies campaigners believe this encourages club-goers to gamble more.
Chief executive at Dee Why, Grant Easterby, refuted these claims saying the club doesn't force players to spend more money on the electronic gaming machines.
He also detailed the responsible gambling practices the club provides, including an on-site chaplain and a self-exclusion program for at-risk players.
"Playing poker machines is a legitimate entertainment pursuit," Mr Easterby said.
"For those people it causes an issue for we look after them but it is not our job to judge what a consumer pays for a product.
"If they enjoy it and they can afford it, that's their choice."
Many large RSLs around the country offer loyalty programs and while the highest tier at the Northern Beaches club requires a $300,000 gaming turnover, it only reflects only a small percentage spent.
Mr Easterby said a $300,000 gaming turnover only indicated an outlay of about 8 per cent – or $24,000 a year for a diamond status member. Spending the same amount on food and beverages here will also see members achieving Diamond status.
A senior lecturer at Monash University and strong advocate for poker machines reform, Charles Livingstone, joined in the anti-pokies crusade condemning the reward program.
"This is incredibly cynical, exploitative and unconscionable behaviour by this RSL that should not be allowed by the authorities," he said.
"It is another symptom of a gambling culture that is out of control and the importation of casino culture into club land."
Mr Livingstone said these loyalty programs allow for the gambling venues to document data on how much punters spend. Although there is no data on the punter's disposable income, he believes venues should be forced to intervene when a punter is displaying problem gambling behaviour.
"We are talking about people who are probably bankrupting themselves to achieve platinum status," he said.
"We are talking about people who are burning through life savings and or redundancy cheques and or inheritances – even their own homes."
While Dee Why RSL doesn't own one luxury vehicle, he said instead these places "in Melbourne and Sydney will send out a limo to make sure they keep coming back.
According to Fairfax Media, Dee Why RSL members have also voiced their concerns the club was turning into a "Star City on the northern beaches" despite the lack of table games and non-24 hours operating times.
Club member, Phil Gatenby, complained about the Ambassador Rewards program to both the Warringah Council and Liquor & Gaming NSW, questioning the council's controls on restricting parking in relation to how much punters gamble on the pokies.
Neither bodies have taken any action on the complaint.
Racing Minister, Paul Toole, said the government wasn't active in challenging NSW pokies clubs and hotels but the regulatory bodies take the concerns of the public seriously.
"Liquor & Gaming NSW investigates complaints about gaming machine player reward schemes and takes compliance action where necessary," said a spokesman for Mr Toole.
The attack on loyalty programs has emerged after it was revealed Australians are the biggest losers on gambling in the world, with an estimated $12 billion a year spent on the pokies.
Want free spins, bonus bets and matched deposits? Real money players can enjoy all those perks and more at BetOnline Casino.