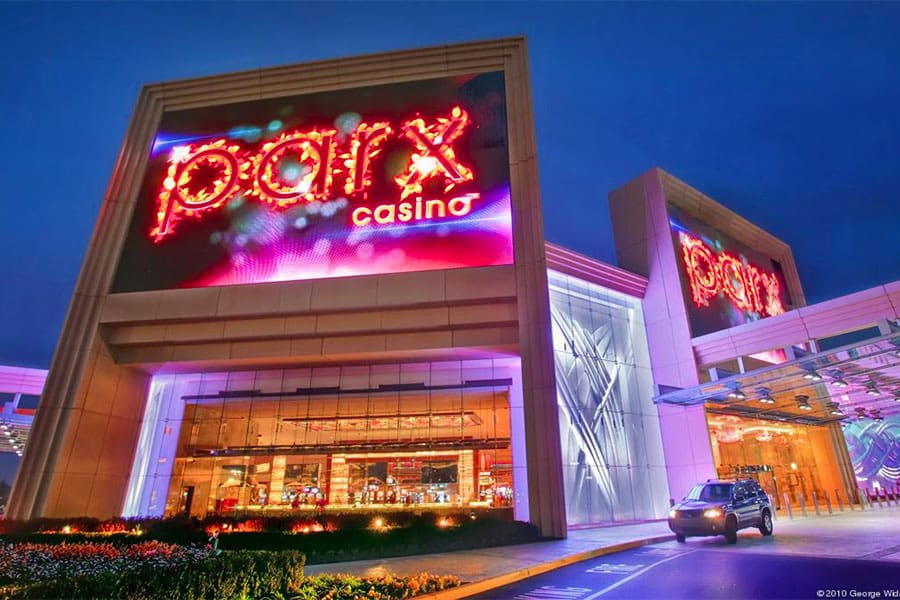 Earlier this week, Parx Casino announced that its Shippensburg subsidiary would be open to the public in February 2023. The gaming venue is the first ever in Cumberland County and will be the fourth Pennsylvanian Category 4 'mini-casino' launched.
Parx Casino is owned and operated by a private company named Greenwood Gaming & Entertainment, and its flagship casino is located north of Philadelphia in Bensalem. The firm's Shippensburg brand will be located 40 miles southwest of the Pennsylvanian capital.
The Bensalem gaming venue announced its expansion on Facebook, revealing its new location and opening date. Parx Casino did not include a particular date in February for the Shippensburg casino opening.
Parx Casino Shippensburg will be around 73,000 square feet and situated at 250 South Conestoga Drive in Shippensburg Township. The mini-casino will be built inside a previous Lowe's home improvement store and open with approximately 500 slot machines. It will also have 48 electronic table positions, a 100-seat restaurant, and a sports bar equipped with self-service kiosks for sports betting. There, gamblers can bet on their favorite professional and college sporting events.
The menu for the restaurant includes fresh, stone-baked pizzas tended to in a fire oven, fish and chips, sandwiches, chicken parmigiana, burgers, spaghetti and meatballs, and several other food items. Live dealer table games will not be offered by the gaming venue initially.
Parx Casino Shippensburg is hiring workers at the moment and has around 27 different job types listed on the company's website. This includes positions as a bartender, busser, cook, gaming manager, IT technician, host, slot technician, security officer, wait staff, and wagering teller among others.
The gaming venue has two job fairs scheduled for next week between 11am and 5pm, Monday and Tuesday. The job fairs will be held at the Conference Center at Shippensburg University, 500 Newburg Road, in Shippensburg Township.
Further information concerning the new casino will be provided on the Parx Casino Shippensburg Facebook page, as well as details and updates on the venue's grand opening.
Parx Casino won satellite casino bid in 2018
In 2017, using its gaming expansion package, Pennsylvania sanctioned Category 4 mini-casinos. At first, the satellite developments were offered only to the current casino operators in the state. Parx was able to secure its permit to operate a satellite casino in February 2018 after winning the Category 4 auction round held by the Pennsylvania Gaming Control Board with an $8.1 million winning bid.
Parx Casino decided on Shippensburg Township to host its satellite casino after the town stayed back in the mini-casino host location pool. The college town is famously known for Shippensburg University.
The public university is part of the Pennsylvania State System of Higher Education and has around 7,000 undergraduates registered with 1,300 postgraduate students. The Park casino will be located barely two miles from the campus.
According to reports, the Shippensburg Township officials have anticipated the arrival of a casino to add new tax revenue for the local area. When Parx mentioned Shippensburg as the desired spot for the mini-casino in 2018, the Shippensburg Township supervisor, Steve Oldt, revealed that the town was "excited" about the future development.
Other gaming companies with satellite casinos include Penn Entertainment, previously known as Penn National Gaming. In January 2018, the casino won Pennsylvania's first Category 4 auction round with a bid of $50.1 million. In a second bidding round, the company got another mini-casino license with $10.5 million.
In August 2021, Penn Entertainment opened its Hollywood York subsidiary at a total cost of $120 million, including the licensing fee. The second location, Hollywood Morgantown, located along Pennsylvania Turnpike, was launched a year ago at a cost of $111 million.
The only other gaming company with a satellite casino in Pennsylvania is Cordish Companies, the owner of Live! Casino Philadelphia. Live! Casino Pittsburgh was launched in November 2020 on the outskirts of Steel City in Westmoreland.