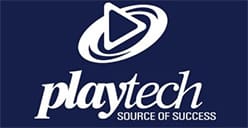 PLAYTECH remains bullish about reaching its earnings targets in 2018 despite a challenging period for Asian operations.
The iGaming software development giant has also announced a deal with Swiss Casinos Group, which will give it a foothold in Switzerland's soon-to-be regulated market.
The UK-listed casino company issued a trading update on Monday covering the period following June 30, with the assurance that its current performance was "consistent with the expectations" released last August during its H1 2018 earnings report release, which indicated its annual earnings would fall between €320m-€360m.
GUIDE: HOW TO PLAY REAL MONEY CASINO GAMES
Playtech's H1 report showed a 15% drop in earnings due to what it termed "disappointing market conditions in Asia." The company said a number of factors had impacted their drop in Asian grey and black markets, including increased customer competition.
However, the company now says its Asian revenue has "stabilized at an annualized revenue run-rate of approximately €150 million."
Last month, the Philippine Amusement and Gaming Corporation (PAGCOR) revealed that Playtech was the only approved RNG casino game technology provider to supply PAGCOR's online gambling licensees, including the majority of the Asian-facing market's big players.
The announcement ultimately gave Playtech's operations in Asia a significant boost, although many PAGCOR casinos are flouting the laws and still offering other games from different providers.
Aside from that, the company's purchase of Italian gaming giant Snaitech, also added to its bottom-line. The recently issued trading update showed Snaitechs influence on the H1 report continued unabated into the second half of this year.
Regulated Switzerland key target for Playtech
The Swiss Casinos Group has chosen Playtech as its new online casino technology partner.
Announcing its decision last week, the company said by next summer, it hopes to receive a casino license to operate in Switzerland.
On January 1, 2019, local ISPs in Switzerland will start blocking domains of unauthorised sites, after a new law for the country's regulated gambling market. The new law was approved after a referendum earlier this year.
The Swiss Casinos Group currently operates a free-play online casino. The company's CEO, Marc Baumann has said the company was "examining cooperation with a foreign company" for a real-money online casino.
In fulfilment of this, Mr Baumann announced the company's partnership with Playtech, saying the company "delighted to have found Playtech as an internationally experienced and innovative partner."
He said a decree by Swiss legislators only allows local casinos to partner with online providers with a five year good reputation, hence, they must not have operated in Switzerland in the last five years.
More casino news