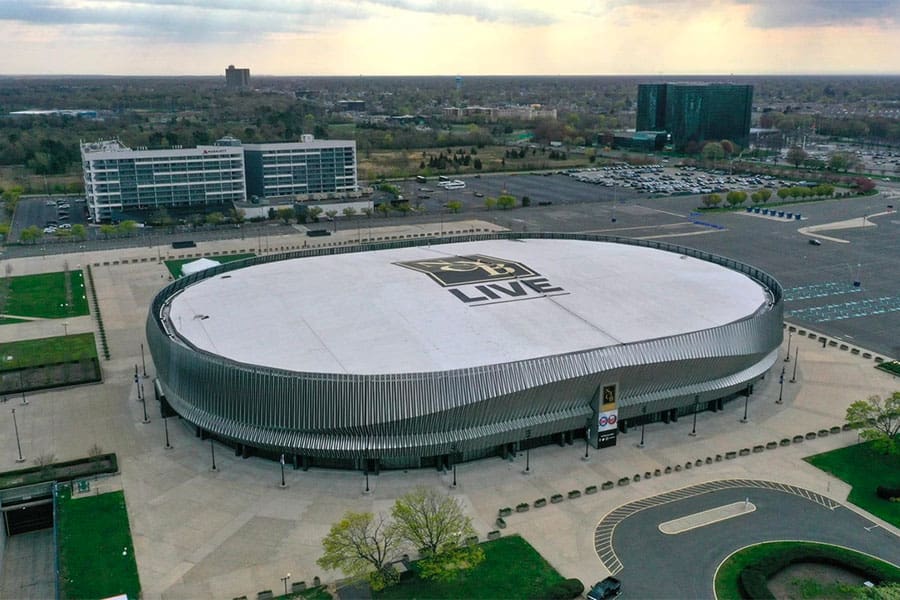 The Las Vegas Sands Corporation has announced its plans to build a casino on Long Island after the suggestion came from David Paterson, its Senior Vice President.
Nassau Hub, the site of the Nassau Veterans Memorial Coliseum, is one of the many locations the gambling corporation is considering for its latest venue. Paterson, a former New York governor, announced this at a two-hour joint meeting with members of local chambers of commerce at the South Farmingdale Fire Department building.
In April this year, elected officials authorized up to three casino licenses for the downstate regions of New York City, Long Island and Westchester County. As it stands, two of the available licenses will be awarded to MGM's Empire City Casino in Yonkers and Resorts World in Queens for them to convert to full-blown gambling venues instead of slots-only.
The race has now begun for the one available license as major gambling corporations in the country announce their plans. Caesars has made public its partnership with SL Green, Wynn has teamed with The Related Companies, Hard Rock has paired up with billionaire Steve Cohen, and Bally's is also in the mix. However, a major determinant of their win is the location they choose.
READ: Billionaire Stefan Soloviev joins New York casino bid
Paterson, who understands the lay of the land as he had lived there for a good part of his life, highlighted how Long Island is the best location due to a host of reasons. Major among these is the traffic problems in Manhattan. New York City is known for its traffic congestion and that might discourage potential patrons who might have to pay $25 more for the commute.
"I don't know why people are thinking about putting a gaming facility in [Manhattan's] central business district, between 34th Street and 59th Street, given all the challenges that COVID-19 brought us and trying to get people back in office buildings," he said.
Paterson also spoke on how Long Island's proximity to both Kennedy and La Guardia airports is a major boon for Sands.
"The most important thing about the location of a casino is proximity to the airports because a very high percentage of gamblers fly around the world and go to these casinos. So, Long Island, particularly right at the edge [with Queens], you can get to the airport in 15 minutes sometimes," he said.
Sands also assured the executives in the meeting of the provision of employment opportunities and tourist attractions beyond the gaming floor in its casino. Ron Reese and Norbert Riezler noted that the company typically spends about $3 billion to $4 billion on developing a casino and its gaming floor only takes up 10% of the floor space. They also assured the people present the company will let employees of the casino join labour unions to protect their rights.
The company added that apart from Nassau, it is looking at Belmont Park in Elmont, Citi Field in Queens, and Coney Island in Brooklyn as possible locations. Meanwhile, the gaming commission is yet to accept applications for the license and no license will be issued till late in 2023.