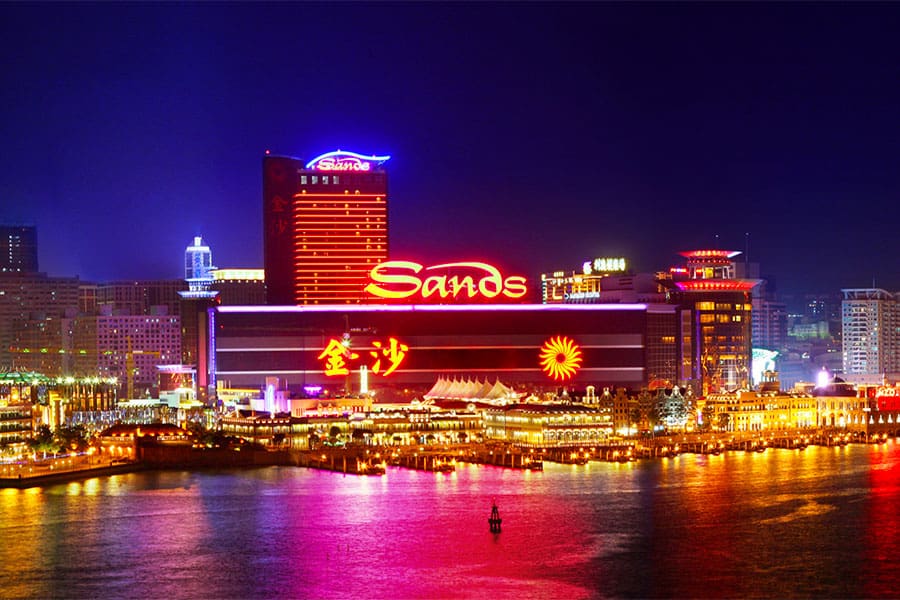 Sands China is paying the sum of US$377 million to its parent company, Las Vegas Sands (LVS), to extend its trademark licensing for a period of three years, starting from January 1, 2023.
The $377 sum is shared in three annual instalments: $114 million to be paid in 2023, $125 million in 2024, and $138 million in 2025, which will be calculated based on 1.5 percent of gaming and non-gaming revenue.
READ: Las Vegas Sands confirms $1bn loan to Macau casino
A spokesman at Sands China noted that maintaining trademark licensing with LVS is of the utmost importance because it will preserve the identity they already have.
"In consideration for LVS granting our group the licence to use certain trademarks and service marks… each licensee shall pay LVS an annual royalty at the rate of 1.5 percent of its gross non-gaming and gaming revenue," he said.
"Gross revenue shall be calculated according to U.S. GAAP (Generally Accepted Accounting Principles) in effect as of January 1, 2023.
"The use of LVS trademarks is important to the success of the business of the Group since these licensed trademarks and service marks from an integral part of the Group's corporate identity."
More beneficial than the previous license, this new agreement will give Sand China the opportunity to leverage the trademark in places such as Taiwan, Macau, and a list of others for specific purposes such as the construction of casinos and in advertisements worldwide.
"A license to use certain trademarks and service marks (a) in mainland China, Macau, Hong Kong and Taiwan for the design, development, construction, ownership, management and/or operation of casinos or gaming areas (including those casinos or gaming areas which form part of a hotel or an integrated resort) and other like facilities in which customers are able to gamble by playing games of fortune or chance or other similar games [in these regions] … and (b) in the rest of the world, for the marketing, advertising and promotion of our business," the new agreement states.
It is also important to note that the trademark licensing payment in the previous years from Sands China to LVS faced a decline due to the global pandemic, as the gaming revenue was highly affected. In 2019, Sand China paid the sum of $109.5 million. However, the sum of $21.7 million was paid in 2020, $42 million for 2021, and $16.4 million for the first nine months of the year 2022.