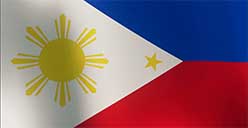 Melco Resorts and Entertainment (Philippines) Corporation has decided to delist from the Philippines Stock Exchange (PSE), primarily due to the unfavourable policies of the Duterte-led government.
The company, which operates City of Dreams Manila, has filed a petition of voluntary delisting at the PSE. Among the documents presented includes a tender offer report by independent financial adviser FTI Consulting Philippines. "Despite the industry's positive outlook, it is not without risks brought about by the current regulatory environment," it read.
FTI CPI cited the state's watchdog Philippine Amusement and Gaming Corporation's (PAGCOR) decision to halt the issuance of new gaming licenses for Metro Manila-based casinos for five years due to existing operators raising concerns of oversupply.
"Though this is expected to protect the interests of these early investors, the moratorium on mega-casinos in Metro Manila may encourage other foreign players to invest elsewhere," they said.
The financial advisor also stated that policies on casinos and gaming by the current government were "quite unpredictable." It backed the claims in the Department of Justice review, released in August, which subsequently recommended the termination of the lease contract between Landing International Development and the state.
FTI CPI also cited the abrupt halt of Galaxy Entertainment Group's planned Boracay casino despite acquiring a licence in March.
FTI CPI also cited several other risks including the amendments of the Philippine Anti-Money Laundering Act, which demands casinos to occasionally report to PAGCOR to guarantee their operation alongside the Tax Reform for Acceleration and Inclusion (TRAIN) Act, which was on January 1 signed into law.
"Expected future amendments on the TRAIN such as changes on the application of value-added and corporate income taxes are expected to affect casino operators on a prospective basis," it stated.
More casino news