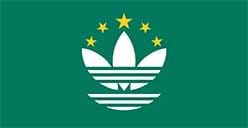 Casinos in the world's biggest gambling hub Macau are back on track after shutting down for 33 hours due to Typhoon Mangkhut, which hit some parts of mainland China.
This is the first shutdown of casinos in Macau since licenses for casinos were granted in 2002.
The shutdown is estimated to have cost casinos operators, including Wynn Macau Ltd and Sand China Ltd, a whopping $186 million in revenue.
Most of the casinos in the enclave opened their doors to punters at 8am local time Monday after closing down on Saturday at 11pm on government orders as the storm got closer.
The Bloomberg Intelligence index indicated Macau casinos tumbled 2.1 per cent in early trading in Hong Kong, with SJM Holdings Ltd and Galaxy Entertainment being the biggest losers.
According to estimations by Union Gaming Securities Asia analyst Grant Govertsen the shutdown will cost Macau between MOP$1.1 and 1.5 billion.
The shutdown will negatively affect revenue in Macau, with the September growth rate expected to drop 7 per cent, Govertsen said. He added that third-quarter revenue growth is likely to reduce by 2 percentage points to 12 per cent.
Govertsen, analysing the revenue impact of the shutdown, said the timing was also important when looking at the impact it had on revenue.
"This robs the month of one important weekend day," he said.
Weekends generate higher gaming revenues than midweek days and tourist traffic to Macau will take time to normalise as many flights and ferries were cancelled.
Galaxy witnessed about a 4.6 per cent drop in shares on Monday, with SJM following suit with 3.9 per cent. Shares of Wynn Macau also tumbled 3.2 per cent.
JP Morgan analyst DS Kim expects the Macau market place to continue to fluctuate for some time.
"Investor sentiment could remain weak and volatile for now, given macro uncertainties and likely earnings revision by the street, exacerbated by this typhoon/suspension news," he said.
"September could be a month to forget."
Kim reduced the September gaming revenue growth forecast from the previously estimated 13 per cent to low single digits. Third-quarter revenue is also expected to slow down to 10 per cent instead of the 14 per cent previously forecasted.
A Macau-based managing partner at Asian gaming consultancy IGamiX, Still Ben Lee, said authorities made the right decision to shut down casinos. This according to him safeguarded employees adding the industry is "still in positive growth territory." Like others, Lee also expects the financial outlook of Macau to fall.
The president of Power Macao Gaming Association, Stephen Lau, praised the decisions of authorities saying, "this is the first time in Macau history that all casinos halted operations, to ensure the safety of employees."
More casino news