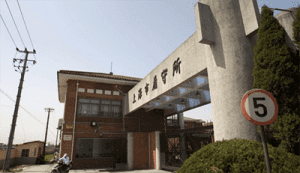 The detained Crown staff in China are in big trouble as the country's Public Security Minister promised to "severely punish" people and companies caught promoting international casinos.
A conference on online gambling was held in China on Wednesday where "Operation Chain Break", the two-year campaign to stop the flow of money out of the country, was discussed.
The Public Security Minister, Guo Shengkun, revealed anyone caught on the wrong side of the campaign would be investigated. This leaves the 17 Crown employees, arrested due to gambling related activities, in a bad position.
Mr Shengkun detailed on his website that China would also "severely punish those groups and personnel involved in enticing and organising Chinese tourists to gamble in overseas casinos".
As we have previously reported, promoting gambling on mainland China and organising gambling trips of 10 or more people to international casinos is illegal. Marketing of non-gaming features, such as the resorts, is a grey area.
Mr Shengkun has also said top police officials are planning to crackdown on offshore licensed online gambling operators which target Chinese residents and 'underground banks' which process cross-border gambling transactions.

Three of the 17 detained in Shanghai are Australian Crown employees, and there's also another Australian detained who did not work for Crown directly.
It has been a downward slope since the staff were arrested during overnight raids last October with reports a speedy trial is unlikely and formal charges are many months away.
Now it sounds as if Mr Shengkun is going to make an example of the detained employees and chairman of Macau-based industry group, Asian Responsible Gaming Alliance, Su Guojing, has confirmed this prospect.
"From the end of last year to now, the Chinese government has been strengthening its efforts to crackdown on gambling," he said.
"I think this will only be strengthened further in the future."
Reports are condemning the choice for Crown to send its staff to china since there were plenty of warnings about the illegal promotion of gambling.
Two South Korean gambling companies were also caught up in Operation Chain Break prior to the Crown arrest, but the 13 nationals detained have since been released.
PSB official Hua Jingfeng also warned international casino operators would be targeted prior to the inception of Operation Chain Break.
"A fair number of neighbouring countries have casinos, and they have set up offices in China to attract and drum up interest from Chinese citizens to go abroad and gamble," he said.
The comments from Mr Shengkun have come just one day after the Australian government decided to oppose the ratification of a Chinese extradition treaty signed in 2007 by the Howard government.
If you're looking to play casino games, try an online casino. There are plenty available to players from United States including BetOnline Casino.