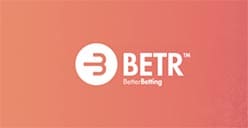 The CEO of BetterBetting, Adriann Brink, is facing criminal allegations including breach of investors trust and embezzlement of funds in relation to the company's BETR token.
This has resulted in BETR's price plunging significantly, trading at 95% below its Initial Coin Offering (ICO) value.
BetterBetting launched its ICO gambling token, Betr, in 2017, meant to boost transactions in the gambling industry.
This drew investments from firms and individuals from the UK, Israel, and Asia, raising $5.3 million in an initial ICO phase through a combination of cash and cryptocurrency.
However, the group of investors including Hilliard Ehrlich and some online gaming operators are accusing Brinks of abusing funds, and breach of investors trusts among things.
According to them, all efforts to get Brink to be accountable has fallen on deaf ears, and no accounts have been rendered to investors up until this point.
The matter has since been sent to the Estonian Police and Border Guard and the Fiscal Intelligence Unit (AML authority), according to local reports.
Complaints levelled against Brinks include embezzlement, money laundering, fraud, larceny and acquisition and violation of an obligation to maintain accounting, storage or marketing of property received through the commission of offence.
That aside, the investors think Brink's poor management decisions have left the survival of the company questionable.
According to accounts close to the situation, Brink came up with the BETR idea but contributed no funding. After its inception, he was unable to secure a bank account for the company, which according to him was because banks were unwilling to work with a cryptocurrency company.
He, therefore, requested that all initial funds be sent into his company's account Lanzerac Holdings LTD. in Liechtenstein, without informing investors that the company is defunct. However, investors later found Lanzerac Holdings had been dissolved in 2009 after transferring substantial amount into the company's account.
During the official launch of the pre-ICO offering Brink said: "With Better Betting we are excited to bring a new paradigm to the world of sports betting. By combining the power of blockchain with our experience and knowledge of the sports betting industry, we are introducing a new betting currency that understands the underlying structure of a sports bet, ensuring fair and robust betting opportunities between two parties, who do not have any relationship with one another."
Prior to the launch of the ICO Brink told investors the company was willing to buy back any tokens at market price if anyone wanted to unload. He told them that he wanted to keep the tokens in the tight-nit buying circle, rather than sellers flooding the market.
"We have the liquidity to buy the tokens back and sell them to our customers," Brink said.
It was a guarantee he would often repeat including during a presentation in London at 2018 Blockchain Week.
"We are offering to buy back tokens from operators, from investors at whatever the market price is," he said.
Despite all these promises, some later decisions by Brink including the hiring of gambling industry veteran Ian Sherrington as Chief Technical Officer among others have been regarded as irresponsible.
This led to Hilliard Ehrlich resigning from the board of the company followed by an advisory board member, Mitchell Rankin.
More casino news