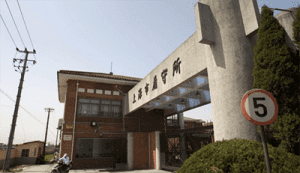 Crown staff detained in China are reportedly interrogated in a steel metal cage, as details of their conditions emerge.
A Four Corners report aired on Monday night on the 17 Crown staff detained in Shanghai for gambling-related crimes, has revealed the detention centre conditions as well as details of the police raid.
Former Fairfax Beijing correspondent, Philip Wen, revealed he spoke to family members who were present at the raids across four major Chinese cities.
"Teams of six or seven plain clothed police officers knocking on the door after midnight, bursting through after the door was opened," Mr Wen revealed how the raids started.
"Basically they [the families of those arrested] said it felt like they were suspects of a murder investigation or a drug bust.
"That's how sudden and forceful the raids were."
He revealed communications equipment including laptop computers, iPads, and hard disk drives were seized.
The raids saw 18 Australian casino staff and associates detained in October last year, including Crown's Vice President in China, Alfred Gomez, as well as two dual Australian Chinese nationals, and a number of Chinese citizens.
Crown Senior VIP executive, James O'Connor, was one of the three Australians arrested, despite being tipped off about the raids. He managed to escape to the airport but was never able to board the plane.
Four Corners reported both Australian and Asian Crown offices triggered emergency protocols within an hour of the arrests. While they managed to delete data about Chinese customers, they could do nothing to help the detained staff.
Former detainee in China, Peter Humphrey, has revealed the conditions the staff could be enduring. He and his wife were thrown into a Shanghai detention centre when they were swept up in a corruption investigation involving pharmaceutical giant, GlaxoSmithKline.

Mr Humphrey said it was "a traumatic experience," and he was thrown into a cell in the middle of the night just as the detained Crown staff would have been.
Hong Kong Barrister, Kevin Eagan, revealed the raids are performed in the middle of the night since it maximises the "crushing feeling that this prisoner now has".
"This sense of humiliation, defeat, shock is maximised in this way so when they start getting interrogated the following day they're in a state of break down already," Mr Eagan said.
Mr Humphrey said the interrogation process wasn't any better, detailing the Crown staff will be let out of their cells, put in handcuffs and then forced to squat in front of the officers.
"They will be led down a corridor and across a rusty iron bridge which connects two wings of the building into the interrogation block and in that block there are interrogation cells," he said.
Mr Humphrey said the cells have a small rostrum at one side under a window, and a steel cage in the middle featuring an iron chair with a bar which locks across the lap.
"So what will happen to these prisoners they will be taken into that cage, and they will be locked in that chair," he said.
"There'll be two or three policemen, PSB [public security bureau] men, up on that rostrum — one of them will be typing on a laptop, another may be receiving guidance and instructions through an earpiece from someone who you never see."
Mr Humphrey said the interrogation cells are set up this way to create so much duress and pressure that the accused will confess to a crime.
Despite a similar incident occurring prior to the Crown arrests, involving the detentions of a number of Korean casino employees in China, Crown still sent their staff to the mainland.
Sources told Four Corners a risk assessment was performed for top management, but it concluded there was no serious threat for Crown staff visiting the country.
The insiders also revealed this had made Mr O'Connor "increasingly anxious" about being in China, but stayed nevertheless as he felt pressure to perform.
Publisher of Inside Asian Gaming, Andrew Scott, said Mr O'Connor was there because he was told to go.
"He wasn't a rogue employee. He wasn't doing anything he wasn't told to do. He was just doing his job."
The father of two is among the 17 staff and associates still detained in Shanghai – 18 were arrested but one was released a few weeks later.
"When people are arrested in China, 99.9% of these cases nobody gets out," Mr Humphrey said.
"They will be charged. They will be convicted."
The best hope for the detained employees is Chinese authorities deciding the case is weak and releasing them without charge, according to Four Corners.
"I think it's the least likely outcome," Former advisor to the Macau government, David Green said.
"I think the fact these people have been in detention now since October last year, would suggest to me something is coming down the pipeline."
Gambling laws online and off
Gambling is a complex industry, given the laws are different all around the world, online and off. When it comes to Australian gambling, you can find out everything you need to know regarding rules and regulations in Australia here.
When it comes to online casinos, the rules vary all around the world. There are several offshore online casinos which accept players from around the globe. For players who live in United States, we recommend playing at BetOnline Casino for a secure gambling experience.