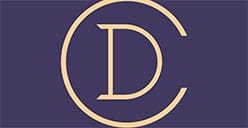 A new partnership between casino management company DeClub, and Malta-based investment firm Wide Rich Global Company, could bring about the next generation of casinos — which could be solely floated by bitcoin.
The two companies, which are not the first to have seen the potential of the blockchain in gambling, have joined forces to closely relate blockchain and gambling.
Based out of Macau, DeClub, in a press release said Wide Rich was intent on acquiring the gaming company and subsequently transform it into the "world's first blockchain-based casino gaming hub with fully integrated online and land-based casinos."
According to the statement, Wide Rich would be funding the purchase through an initial coin offering (ICO), with hopes of raising $1 billion.
Wide Rich has also released a white paper about the project.
"The tokenisation of chips, casinos and their surrounding entertainment service providers will be able to build a pan-gambling business ecosystem together," it read.
"So that people with varying business needs from tourism, to business meetings, to shopping can all gain easy and cost-effective access to customised and prestigious services on their mobile devices."
The commencement of the ICO would see Wide Rich issue the "DEC" token, which would allow purchasers to host and invest in cash lending pools.
During the same period, DeClub will also offer its own token, the "NNC" a redeemable stablecoin that can be used to purchase goods and services at casinos.
The only problem is Macau's strict anti-ICO policy. The Monetary Authority of Macau forbids financial institutions and banks from offering services to people of firms in the crypto industry.
The good news, however, is that private sector ICOs are exempted from the prohibition.
DeClub and Wide Rich's desire to combine crypto and casinos is not a novelty as Dragon Corp introduced an ICO in 2017. It was able to raise $500 million for its Dragon Coin, with part of it meant to build a floating casino.
However, the intended plans could not be achieved as the main contractor, abandoned the plan.
If what happened to Dragon Corp is anything to go by, then that possibility of DeClub and Wide Rich plans coming into fruition is minimal.
Macau's gaming regulator, earlier this year indicated that cryptocurrency would not be accepted in Macau as a means of currency.
With this warning, Wide Rich would have to find a new location if it wants the project to be successful. Or they can probably expect fewer investors when the project takes off.
More online casino news

/center>